June 29, 2012
STILLEN is proud to announce the release of the AP RACING 4 Piston and 6 Piston Big Brake Kit for the Scion FR-S and Subaru BRZ.
The 4 Pisont front kit under part number AP3120 uses a 330x28mm two piece disc and you have the option of getting either crossed drilled and slotted or just Slotted. You also have 2 color options when it comes to the 4 piston caliper: Red, or Black will look really nice in the wheel well of any BRZ / FR-S.
RED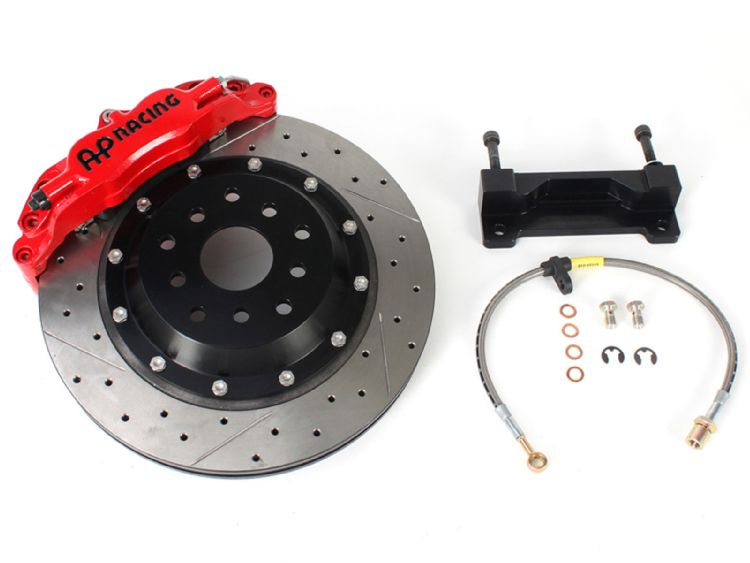 BLACK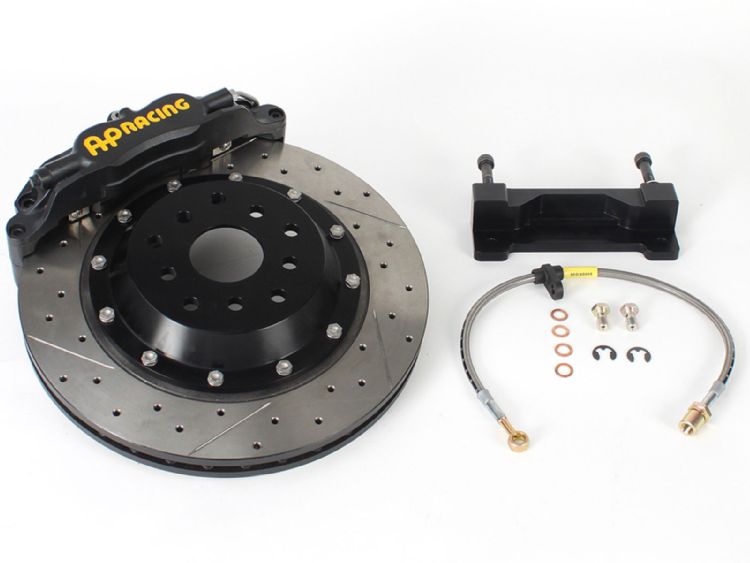 If you're looking for the next level of braking performance we also offer the AP6100 6 Piston kit.
The  AP6100 kit uses the AP RACING 6 piston caliper with larger 355x32mm two piece discs. You also have the option of three different Caliper colors, and two rotor styles.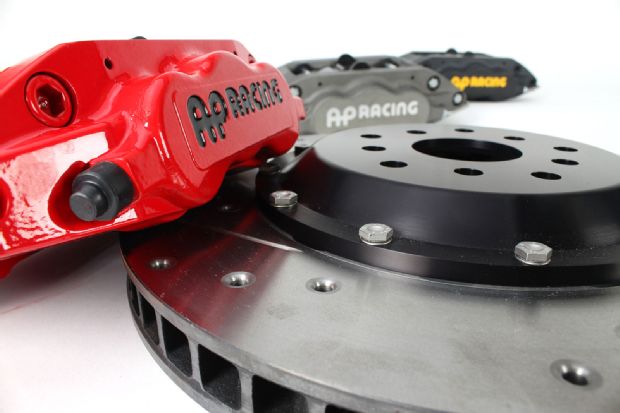 As you can see, we also offer the Slotted and Drilled, or just Slotted rotor options for the AP 6100 brake kit rotors.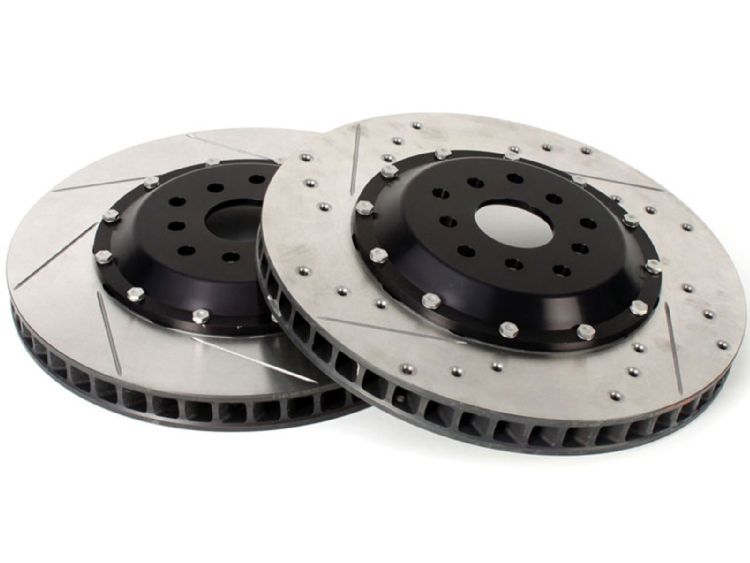 Both of these AP RACING kits bolt up to the factory locations and are designed to work well with the factory ABS systems and brake master cylinder. They also feature dust seals over each caliper piston to ensure reliability and high performance for as long as you own your vehicle.
If you have any questions or would like more information on the BRZ / FR-S AP racing Big Brake kits please give us a call
(800) 891-1058
June 29, 2012
June 22, 2012
Driving a vintage Cadillac is one of those things in life that very few actually get to enjoy. Late 50′s Cadillac's were made to make a point, they were stylish, they were advanced and they were powerful. Having a car with Power Mirrors and a Power drop top was something that was mind blowing back in the day. Now a days we expect our cars to come with features like that plus a whole lot more as industry standards. Putting everything the company had into a flagship vehicle, usually meant that the vehicle's grew to almost astronomical sizes. Just like this 1959 Coupe De Ville, the luxury cars of that day were almost a whole 6 inches longer than a full sized modern Chevy Suburban. Just to put things into perspective, the 1959 Cadillac Coupe De Ville Convertible is also a full 6 FEET longer than a 2012 Mazda 2. Obviously, cars this large carried with them a lot of weight and even though they rode as smooth as eggs, they handled like a wet sock.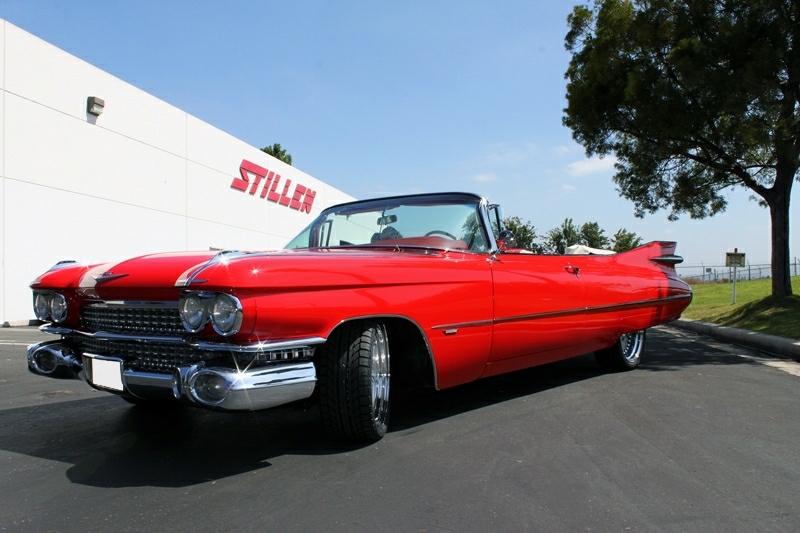 Thankfully, Steve's Coupe De Ville got a HUGE boost in the handling department today with the BFGoodrich g-Force Sport Comp 2 tires. Steve chose the BFGoodrich Sport Comp 2 tires in a 255/35/ZR19 all around to ensure his caddy would have plenty of meat under it's feet to keep everything in check in terms of handling. Not only do these tires give the Caddy a refreshed look, but they make sure the ride handles a whole heck of a lot better as well. The Sport Comp 2′s ETEC cap and their sidewall inserts make sure that caddy corners like a dream.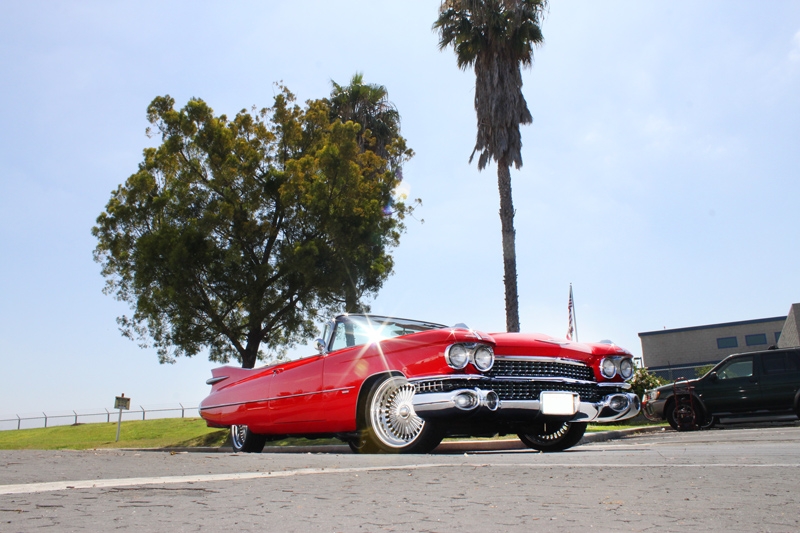 Steve ended up choosing BFGoodrich tires because he appreciates a well made tire and he wanted to make sure his caddy got what it deserved.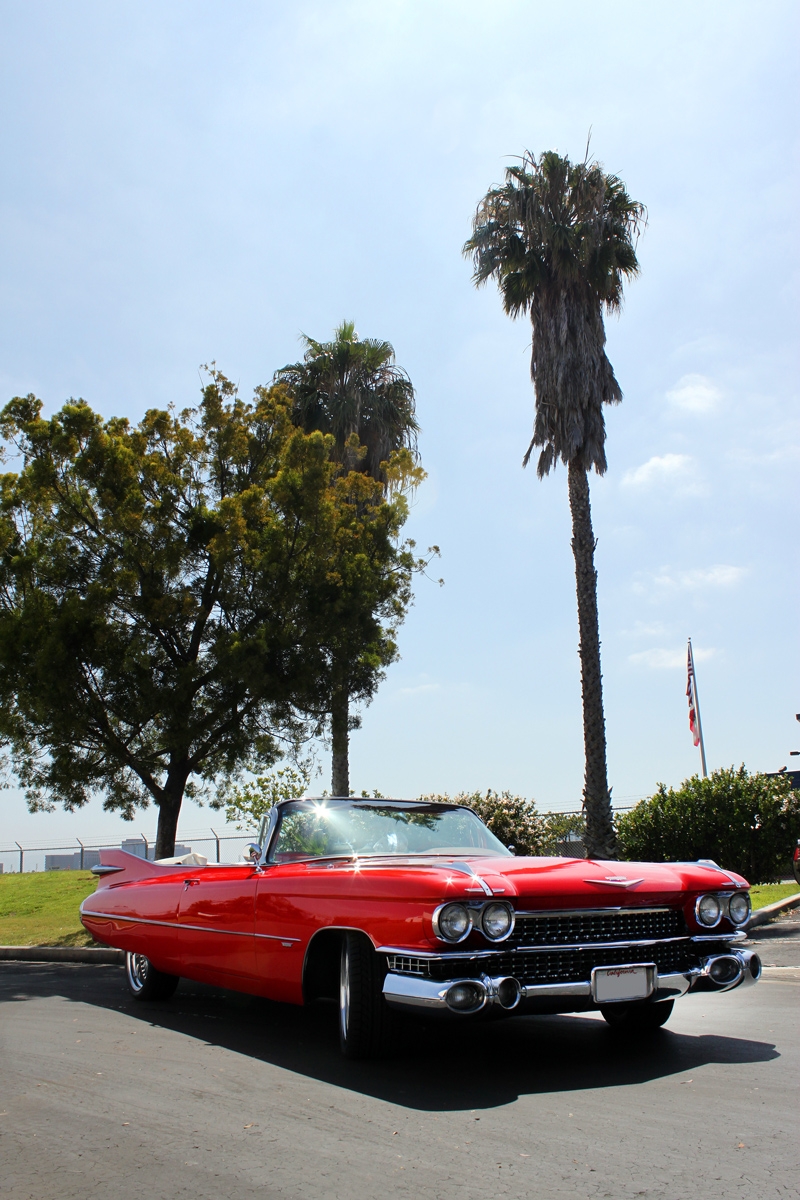 For more info on the BFGoodrich Sport Comp 2 tires cruise over to their website:
June 22, 2012
June 20, 2012
If you happen to be in the Nor. Cal area during the weekend of August 25th 2012, make sure you stop by Dublin Nissan.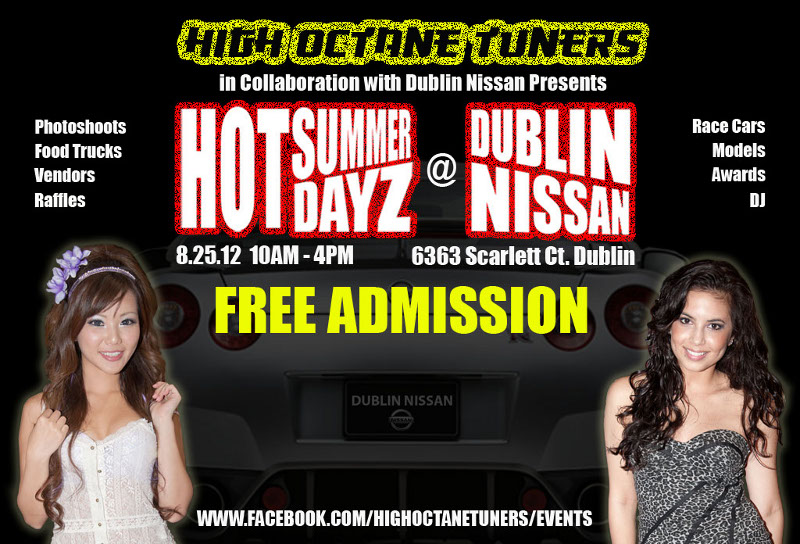 They got, plenty to keep you entertained all day and best of all ITS FREE to attend. Check out: www.facebook.com/highoctanetuners/events  For more information regarding the event.