January 8, 2010
STILLEN is proud to announce we are nearing completion for the Nissan 370Z / Infiniti G37 Supercharger System. As we approach production, we will be updating the progress as frequently as possible on our blog. We'll start with the concept, and some insight into the development process.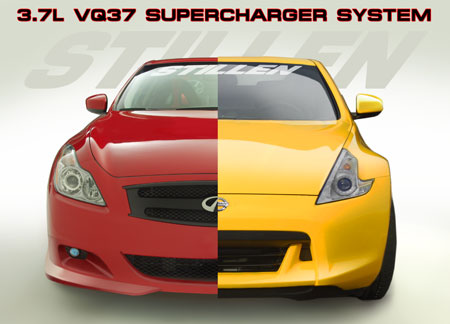 This 3.7L supercharger development began in late 2008 and moved steadily through 2009.  We had a bit of a delay in the development while the STILLEN R35 GT-R was prepared for Targa Newfoundland, but after that car was completed it was back to business on the supercharger!  We have just started the new year in 2010 and we are excited to say the supercharger is nearly finished!  Here is a re-cap on our development and some of the engineering that went into making this kit come to life! Read more
March 6, 2009
STILLEN is excited to announce the availability of select AP Racing brake systems in a limited-edition caliper color – Competition Gray.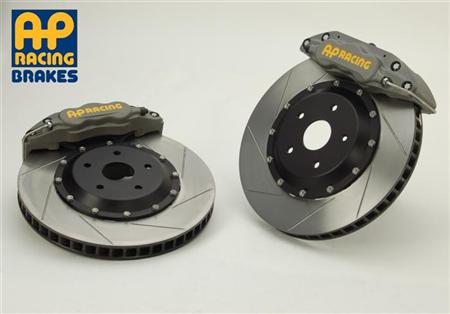 Racing fans will notice this color is exactly what full-blown race calipers from AP Racing look like. But unlike the race-only hardware, these are built for every day use with secondary dust seals, anti-rattle clips and extra corrosion protection. Finally – the best of both worlds with no compromises! Read more
January 23, 2009
STILLEN is proud to release our line of high performance lightweight pulleys for popular Nissan/Infiniti applications.  OEM steel pulleys, especially crank pulleys, can be quite heavy, robbing horsepower.  
Upgrading these pulleys to a STILLEN 6061 Aluminum set reduces rotating mass, allowing for easier and quicker revving of the engine, resulting in increased performance. Read more
December 18, 2008
The highly anticipated development of the STILLEN Generation 3 Ultra Long Tube Intake (Part #402847) for the 2009 G37 Sedan is now a reality.  Sedan owners can now benefit from the extensive R&D done with the 3.7L motor here at STILLEN.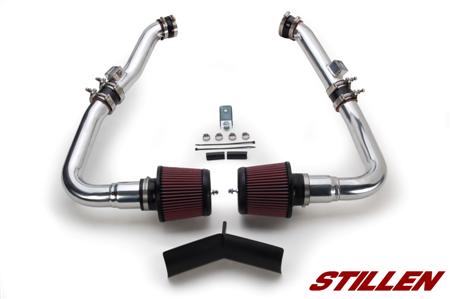 November 8, 2008
For this years SEMA Show, we were asked by Infiniti to build a G37 Coupe to take to their booth at SEMA, and we jumped on board.  This year Infiniti had their own area at SEMA, and we were proud to bring a shining example of their flagship coupe for display.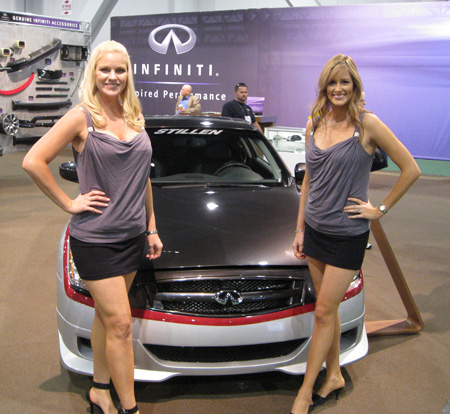 more information, build sheet, and photos after the jump… Read more