May 10, 2012
For all gear-heads alike the initials B.R.E. represent something almost god like in motorsports. Countless images of 510′s and Z's with iconic stripes on the side of them fill my head with all of racing's glory. Granted, fourty years ago I wasn't alive to enjoy all Brock Racing Enterprises victories, but one can live vicariously through the internet can't he?
In 2010 to celebrate the 40th anniversary of the BRE 240 Z victory at Road Atlanta, Peter Brock  built a 370z with the help of STILLEN as a tribute piece aimed at capturing the soul of the BRE car with a modern twist.
While building the car, they turned to STILLEN to make sure the car ran as good as it looked on the track and among other products we made sure to install the STILLEN 370Z Oil Cooler Kit to make sure oil temperatures were under control at the track. STILLEN 370Z SWAY BARS to take car of the handling, STILLEN 370Z CAT BACK EXHAUST to give a little more grunt but still stay within class regulations.
Road and Track put together a pretty awesome video that highlights both of these car's at speed on the Spring Mountain circuit in Pahrump Nevada. Check it out:
It turns out the BRE 370z tribute car decided to pay us a visit this week. I love the autographed dash on this thing!!!

For more info on this car and the BRE 240Z check out the Road and Track article.
May 9, 2012
Last week, we told you about the IMPORT TUNER Power Pages article that featured our Supercharged 370z with just 3 magical parts on it.
STILLEN 370Z INTERCOOLED SUPERCHARGER KIT
STILLEN 370Z DUAL EXHAUST SYSTEM
STILLEN UP REV ENGINE TUNE
As you can see from the previous article, those three parts alone gave the 370z a 139HP boost at the wheels and 90lb/ft of torque. While we would LOVE to equip our customers cars with superchargers all day, the $8,000+ price tag might be a little too much for every budget. So today, we figured it would be fitting to cover a more cost effective approach to the "magic number."
While navigating through the wonderful world of YOUTUBE this morning, I stumbled upon a video from EFI LOGICS that features the magic number of 3 in a much more affordable combination.
For their customer (Richard Park) EFI LOGICS  combined the
370Z GEN 3 STILLEN LONG TUBE INTAKE $499
370Z STILLEN CAT BACK DUAL EXHAUST SYTEM $1269.61
370Z UP REV OSIRIS ECU TUNE $499 (plus dyno time)
For some pretty amazing horsepower and torque gains.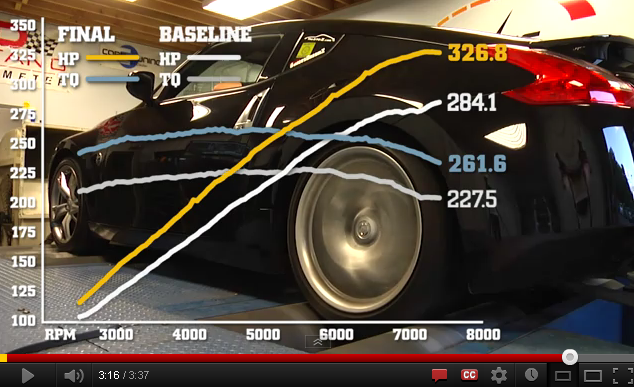 As you can see, it turns out 3 is in fact the magic number on the 370z for gains good for +40HP at the wheels and +30 lb/ft of torque. All for a price that's roughly around $2500.
If you are interested in taking your 370z to the next level, give us or EFI LOGICS a call and both of us will gladly help point you in the right direction.
March 20, 2012
STILLEN is proud to announce the release of the new brake cooling option for 370Z owners looking to improve track times and lower brake temperatures.
These kits can be used with both Stillen Sport Rotors and Metal Matrix brake pads, AP Racing Brake Kits, and other 370Z Brakes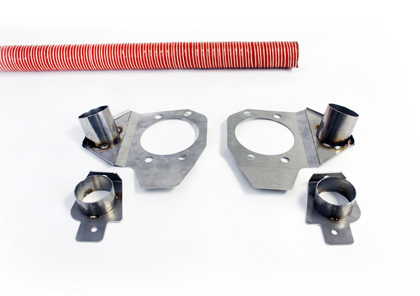 The efficient design of the STILLEN 370z brake cooling kit can lower brake surface temperatures by as much as 25%.  Or as much as  140F. (Yeah that's a lot of heat).  The best part about this kit is it can be used with just about any brake set up and it works perfectly with the STILLEN 370Z front bumper or the Stock 370z front bumper, WITHOUT any cutting.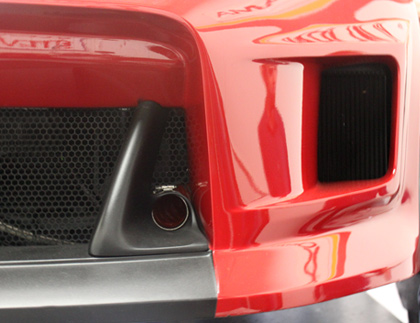 We spared no expense in the quality of components of this kit, from the High Temperature hoses to the CNC machined stainless steel mounting brackets. We made sure that everything fit perfectly and worked perfectly.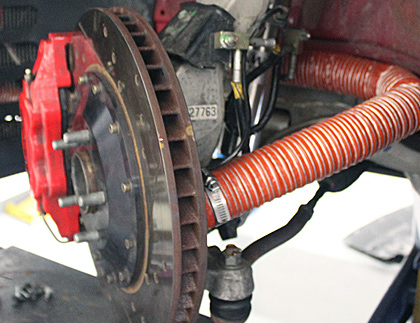 After we made sure all the components of the kit fit properly, we decided to take our test vehicle to the Auto Club Speedway in Fontana, CA for some serious testing.
We installed the 370z Brake Cooling kit on one side of the vehicle and left the other side untouched. We then installed temperature sensors on both sides of the vehicle to give us our comparison figures.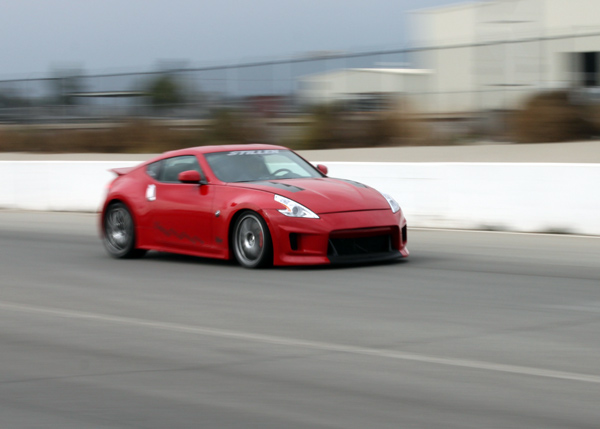 The results ended up being much better than we expected, and we saw a difference in over 140 F between the two sides.  In case you're wondering what the advantages of running cooler brakes are, here's a quick list:
• Decrease in braking distance – Reduction in brake fade
• Prevents warping – Reduced chance of pad glazing – Extends life of brakes
• Reduces the chance of brake fluid boiling
• Decreases the chance of catastrophic damage to brake system
• Improved track time and longer track sessions
Below is an illustration on how brake discs vent out heat under operating conditions, as you can see from the illustration, brake temperatures will substantially increase under periods of prolonged use. Our 370z Brake Cooling kit is specifically designed to reduce brake surface temperatures by supplying a constant stream of fresh air to the brake rotor, allowing it to vent out heat more efficiently.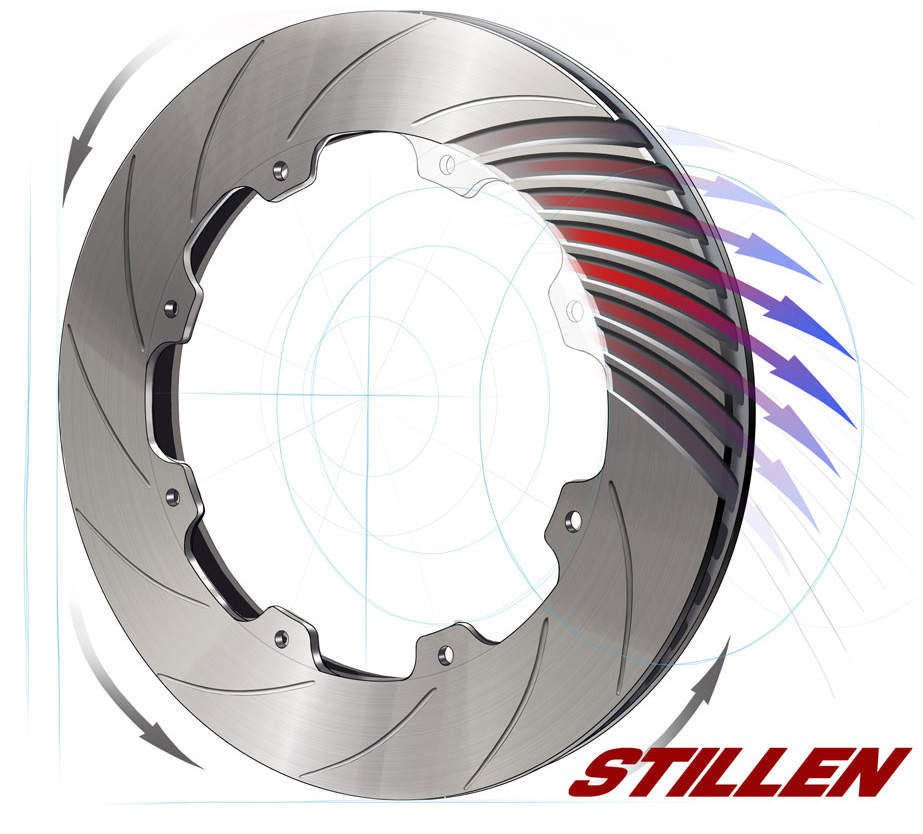 From weekend warriors to the occasional autocross 370z owners, The STILLEN 370z Brake Cooling Kit is sure to become a "must have" item.