For the past 13 years STILLEN has proudly held a Customer Appreciation day car show.  Earlier in 2009 we decided that we would be unable to put together our annual car show as well as offer the Targa Newfoundland prizes and prepare the STILLEN GT-R for the rally.  That in itself was a lot of work to prepare for and maintain and doing both would have severely hampered our ability to put on a caliber of show that our customer's have become accustomed to.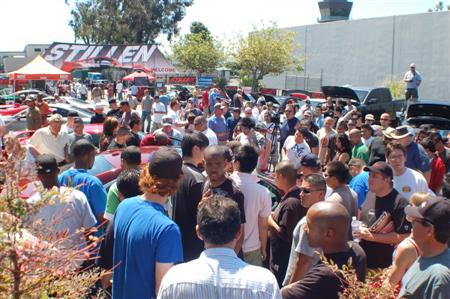 Because we were not going to be hosting the open house event we were also excited of the possibility of our supercharger kit for the VQ37 being ready for unveiling and later in the year so we decided to move the show to October 17th.  Well, we are getting closer and closer to October 17th and we have to regretfully inform our customers that we will not be able to host the event in October either.
We have received requests from some major automotive manufacturers to build and prepare vehicles for display at this years SEMA Show.  Also, we were delayed in developing our supercharger kit for the VQ37 because of the development on the GT-R parts and race-cars.  We really want to have the supercharger ready for unveiling or at least a sneak peak of the finished kit and we know that October 17th is not a realistic time frame for that.
Because the weather is going to start becoming unpredictable we will be postponing the event until May 2010.  We hope to have a VQ37 supercharger release date and unveiling announced soon that will occur prior to the Customer Appreciate Day.
Thank you very much for your understanding, and we look forward to having a TON of things to show you in May!
Team STILLEN.