August 10, 2011
Continuing in the development of body kit components for the new Camaro, STILLEN is proud to announce the availability of our newly designed Polyurethane Lip Spoiler!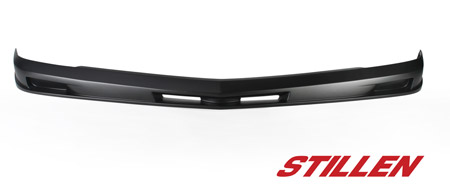 The STILLEN Camaro SS Lip Spoiler adds aggressive styling while keeping the flow and design of the new body style.  Set your Camaro apart from the rest with this bolt-on lip!
Urethane has significant benefits over fiberglass, most notably with the subtle flexibility like the OEM body, versus the rigidity found with fiberglass.
As with all STILLEN urethane body components, this lip was designed and developed at our in-house studio in Southern California. STILLEN body components come ready to prep and paint, and also include installation instructions Read more
June 27, 2011
Meet Paul and Robyn Mullen of Australia, who are taking a neat trip on the historic Route 66 from California to Chicago.  The Mullen's are recently married, and taking their honeymoon on the road, after purchasing the Ford Mustang we built and hitting the pavement hard on a multi-state US trip!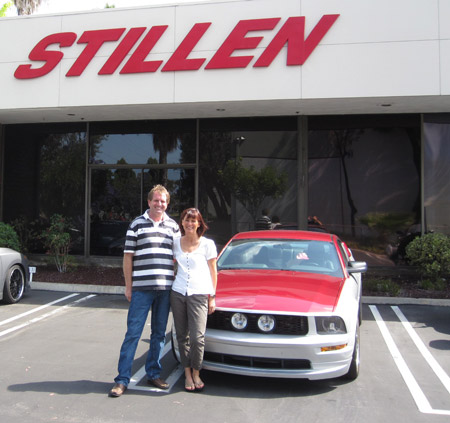 Paul Mullen and Steve Millen have known each other for years and years, with Paul heading up Black Magic Media, a television production company which has handled coverage on numerous New Zealand Targa Rallies Steve has raced in.  Read more
June 1, 2011
We gave you the heads up earlier this month that we were in development of the STILLEN Protective Skid Plate for the new 2012 DBA-R35 GT-R's, and we're proud to announce that these have been completed and are now shipping!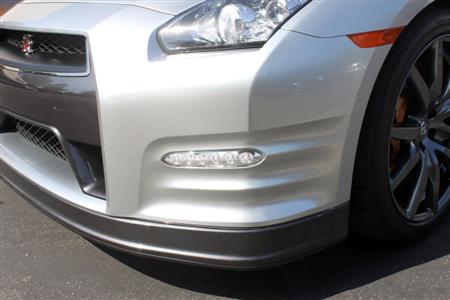 Here's the product text from the STILLEN website:
It's every GT-R owners worst nightmare, scraping the front bumper on anything from driveways, dips, speedbumps, and pulling into that parking spot with the raised curb and making contact.

.

STILLEN has developed a urethane Skid Plate which protects the OEM fascia and paint from scrapes and light bumps. This piece is specifically molded to the GT-R's front bumper, and installs with 3M automotive acrylic foam tape and self-tapping screws to the underside. Durable urethane construction ensures no cracking, and doesn't require painting, although can be color matched if desired.

.

As with all STILLEN urethane body components, these are proudly designed and made in the USA at our Costa Mesa, California facility.
February 28, 2011
STILLEN is proud to welcome another Infiniti Dealership into the family of dealers selling and installing STILLEN products. Infiniti Marin, located in the San Francisco Bay Area (San Rafael, CA), has a long-standing reputation for treating customers well, and providing quality sales and service of Infiniti vehicles.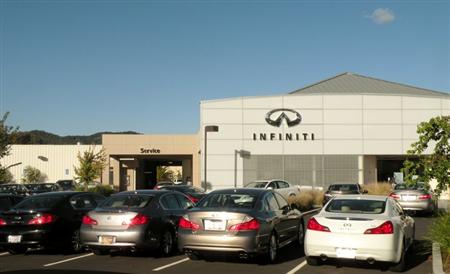 They have now expanded their offerings to include STILLEN performance products, joining the ranks of hundreds of dealerships across the country that recognize the quality and reliability of STILLEN-branded upgrades.

Infiniti Marin has a state-of-the-art installation and repair facility, and also provides expert painting and installation of STILLEN body components through their certified body shop. Take comfort in having your STILLEN performance products or body components installed by quality factory-trained technicians and a dealership comfortable with aftermarket upgrades.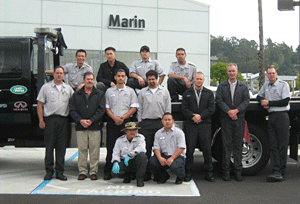 You can give their parts and service professionals a call at 800-314-1594 or drop by to visit their showroom and see some STILLEN products in person. Don't forget they also service and upgrade Nissan's as well!
January 7, 2011
One of the most common questions and fears we get from customers or potential customers is a valid one: "Will adding aftermarket parts void my warranty?"
It's a scary premise, and unfortunately one some uneducated dealerships seem to drill into their customers, that using non-OEM parts or upgrades will void the factory warranty, and leave you the new car owner to fend for yourself, without support from the vehicle maker.

Thankfully this isn't the case, and there is legislation in place to protect you, the consumer, from these types of situations.  The Magnusson-Moss Warranty Act was passed way back in 1975 to combat this exact subject, and ensure that you have the freedom to choose aftermarket parts and upgrades without having your warranty stripped or voided.
Dealerships and car companies are required to prove that any modification of the vehicle with aftermarket parts is the cause of the failure.   Read more