December 11, 2010
STILLEN has added another application to the popular Front License Plate Bracket kits available for most Nissan and Infiniti vehicles with the inclusion of the new 2011 Nissan Juke!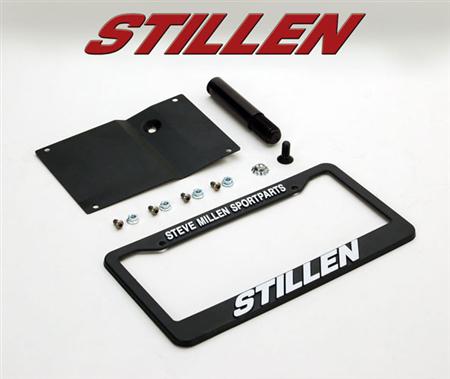 For all of you who don't want to have to drill the factory plastic license plate brackets into your bumper, damaging it and leaving you without options if you don't want to run a front license plate, this kit is for you.  This kit uses the factory tow hook on the front of the vehicle, which is accessible by a small removable panel in the fascia, and makes it easy to add or remove whenever necessary. Read more
October 19, 2010
During the product development process at STILLEN, our designers and engineers come together to make products that marry form and function to create durable parts that enhance your cars looks and performance. Here's a sneak peek at how we make body kits and body components for cars like the 2010 Hyundai Genesis Coupe.
With the goal of enhancing the Genesis' body lines in mind, our design team sketched several variants of a front lip spoiler. After the best concepts were selected, the engineering staff reviewed and revised each mock up, narrowing the ideas down to the most aerodynamically sound and aesthetically pleasing. Read more
September 17, 2010
It's bound to happen, you pull into that parking stall in a hurry, clipping the parking block and hearing that dreaded grinding noise.. Or seeing that impossibly sharp driveway, gripping the wheel tighter as you slowly creep over it, hoping the front won't get damaged too much as you hear the scraping happening and you've already committed..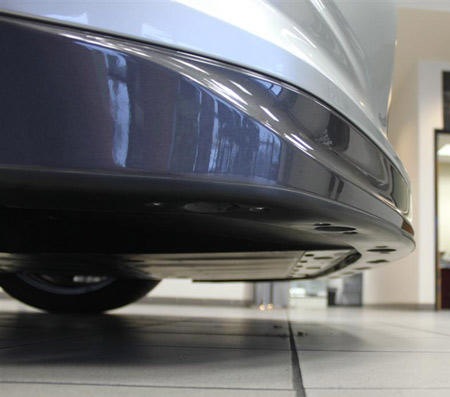 STILLEN has developed a protective skid plate made from urethane to combat this exact problem.  This piece is designed to conform to the bottom side of the front fascia, and protect against scraping and bumps.  It's designed to be sacrificial, and made from durable urethane that can stand the abuse, leaving your factory bumper free from mishaps. Read more
August 17, 2010
The STILLEN / Vortech V-3 series supercharger is unique in that it uses a self-lubricating oil.  This means there is no need for running additional oil lines, or tapping the oil pan.  All of those inconveniences (and future leaks) from previous versions are a thing of the past.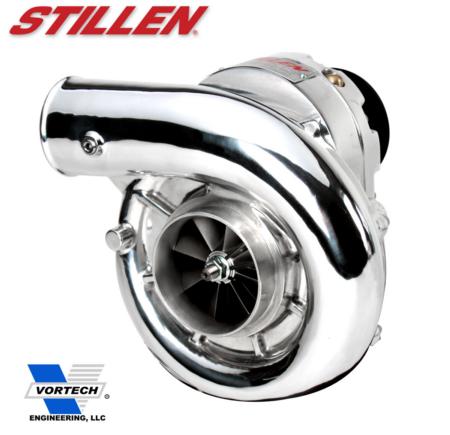 The V-3 utliizes a very simple stainless braided hose that is designed to hang down near the shassis of the car.  Oil changes are made easy by simply removing the drain bolt, and refilling to the specified level.  Please follow these guidelines in servicing your supercharger unit. DO NOT OVERFILL!
STILLEN / Vortech V-3 Supercharger Mainteance Schedule & Procedure Read more
August 10, 2010
We recently worked with Truckin' Magazine on some high speed brake testing, putting the AP Racing BBK designed by STILLEN to the ultimate test at El Toro Marine Base.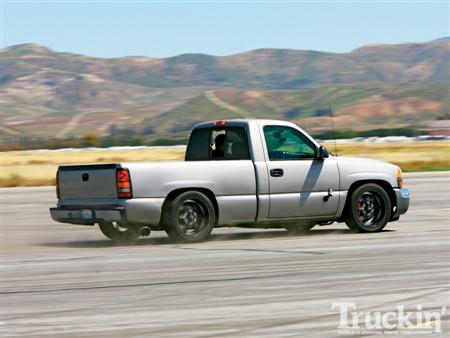 Truckin' editor Dan Ward pushed their 2004 GMC Sierra "Project Novakane" to the limit with repeated 80-0 mph stops beginning with the factory setup, swapped brake systems, and repeated the aggressive testing on the truck after outfitting the AP Racing setup onto the truck. Read more
May 24, 2010
News Release
FOR IMMEDIATE RELEASE
STILLEN OFFERS NEW AP RACING
2008-2010 BMW M3 (E9x)
FRONT AND REAR BIG BRAKE KITS
Features innovative Strap Drive System for road and track day applications
Costa Mesa, Calif. – AP Racing, the braking technology choice of professional race teams worldwide (including Rahal Letterman IMSA ALMS GT2 M3, BMW Motorsports FIA GT2 M3, etc), has introduced front and rear Big Brake System for the 2008-2010 BMW M3 (E9x). Available from the Brake Pros product division of STILLEN, these new brake upgrades fit most 18″ and 19″ OE wheels. They are compatible with OE ABS, traction control, stability systems and factory brake master cylinder. Read more
April 3, 2010
Recently we lauched the press release and information regarding the STILLEN 3.7L Supercharger for the Nissan 370Z and Infiniti G37, along with some video of track testing and data logging as we put the supercharger through it's paces in a demanding environment.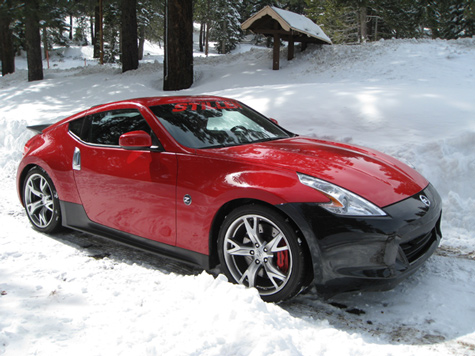 Our testing doesn't stop there.  Steve Millen personally has been putting thousands of miles on the STILLEN 370Z in all types of environments, altitudes, deserts, long trips through surrounding states, and earlier this week spent some time in the snow and cold for some cold weather endurance testing, including freezing temperatures, cold starts below freezing, etc. Read more
March 18, 2010
News Release
FOR IMMEDIATE RELEASE
March 18, 2010
STILLEN Introduces 500+HP Supercharger System for Nissan 370Z / Infiniti G37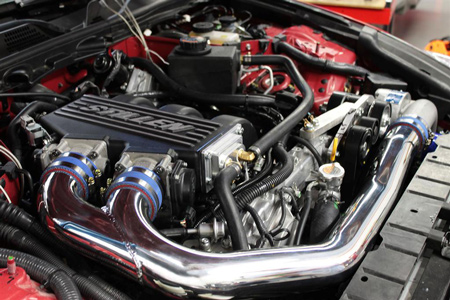 (Costa Mesa – CA) – After more than a year of development and testing, Steve Millen Sportparts (STILLEN) is proud to announce the release of the STILLEN Supercharger System for the Nissan 370Z and Infiniti G37 with the 3.7L VQ37 engine.
This complete bolt-on kit includes everything needed to increase the factory 332 horsepower to a tire shredding 500+ horsepower on 91 octane pump fuel! Read more
November 2, 2009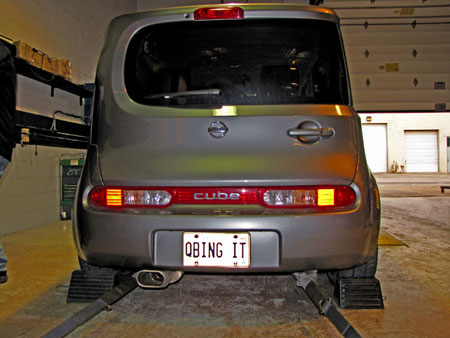 Recently a customer (Chris K. in Canada) put our exhaust and intake on his Cube, and took it to the local dyno to check what type of numbers it put down. Follow the jump to see the surprising results… Read more
October 9, 2009
Continuing with the performance success of the STILLEN Generation 3 Intake System for the 3.7L engines in the G37 Coupe and G37 Sedan, as well as the Dual Throttle Body 3.5L in the G35 Sedan – STILLEN is proud to release the Generation 3 Intake for the Dual Throttle Body 350Z.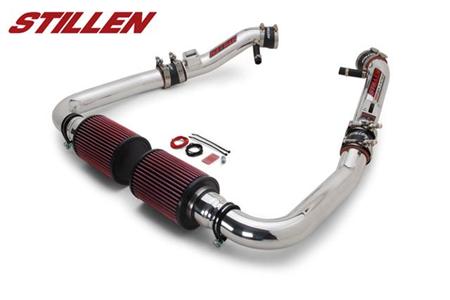 When developing these intakes, we've seen the highest gains after 7-8 dyno runs.  During our testing, gains were up at 20hp to the wheels (dyno after the jump)! Read more