October 30, 2008
We've been working so hard on the three vehicles we have going to SEMA (2009 Nissan Maxima, 2009 Infiniti G37 Coupe and 2008 Chevy Silverado.. more info to come on the other two builds soon), we've been a little laxed in our updates, and for that I apologize..
EDIT 11/08/08:  View the STILLEN Maxima in the Nissan Booth at SEMA
So here's the final info on the 2009 Nissan Maxima build: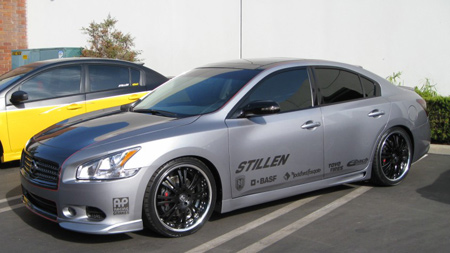 More information and tons of photos after the jump… Read more
October 13, 2008
Welcome back. We've been hard at work on our 2009 Nissan Maxima body parts and have some new photos to share.
Here's a look at the final pieces created in the modeling shop, before the molds are made. This is where the fine tuning comes in, this part of the process takes a designer with a keen eye for detail and a steady hand.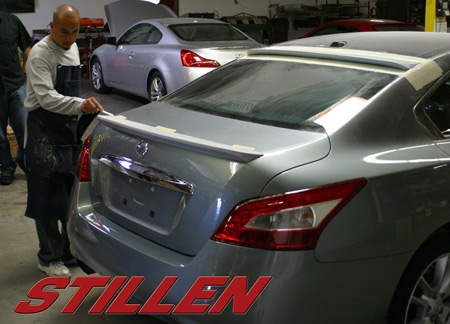 More photos and info after the jump… Read more
September 26, 2008
We thought it would be interesting to show everyone out there what goes on behind the scenes during the big SEMA push here at STILLEN. The first project car we're going to reveal is our 2009 STILLEN Maxima. As usual we've got a comprehensive build planned which addresses all of the major systems on the car including power, suspension, braking, appearance and entertainment.
The first and one of the most time consuming parts of the process is creating appearance upgrades in our durable STILLEN urethane.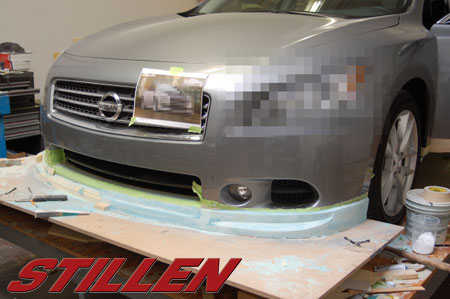 More pics and info after the jump…
Read more