May 29, 2013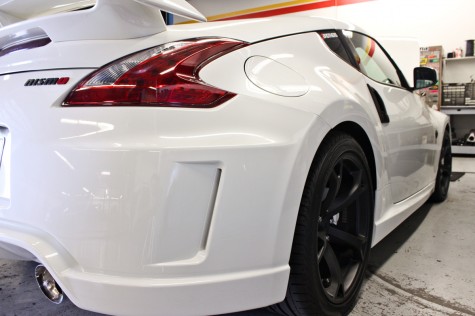 I think it's safe to say that most of you don't get tired of seeing superchargers, especially when they go into a Nissan 370Z Nismo as clean as this one. Already having it's share of mods, including the STILLEN 370Z Gen 3 Intake, the owner decided it was time to supercharge the VQ37.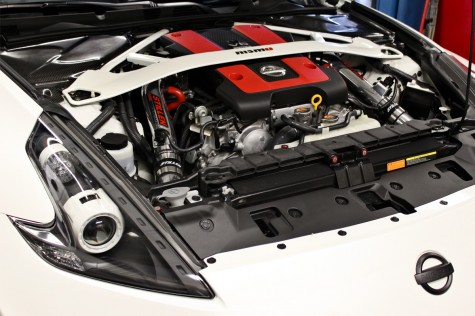 The attention to detail on this white 370Z Nismo is very impressive. White powder coated front strut bar, flat black headlight housing with white projector rings, red carbon fiber interior accents, flat black wheels and white brake calipers are only a few of the custom touches that make this Z stand out.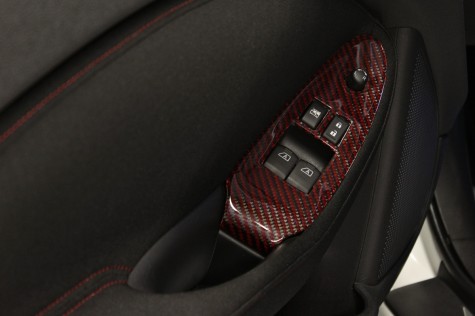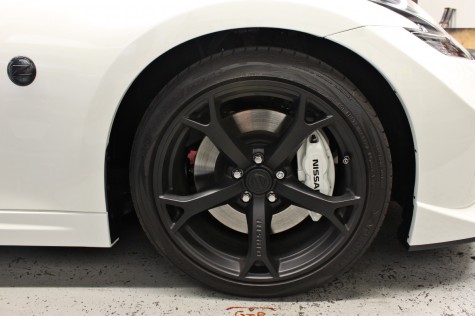 The STILLEN 370Z Supercharger is a 50 State legal, bolt-on install that uses the Vortech V3 self-lubricating supercharger system. This force induction kit has shown a dyno proven increase to over 500 horsepower!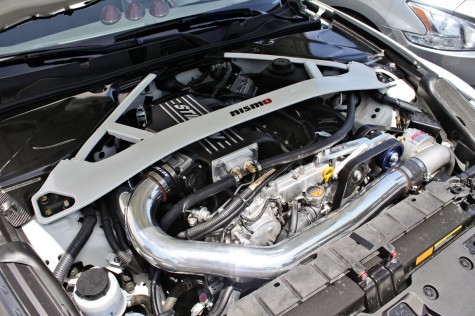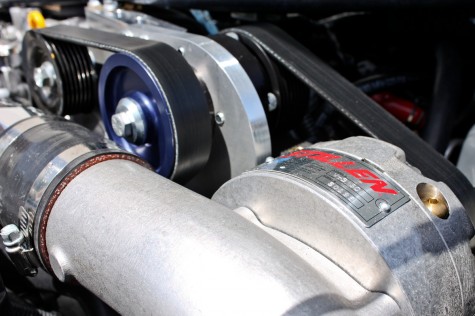 The 370z Supercharger was designed with OEM fitment in mind and clears the stock strut tower brace without any modification.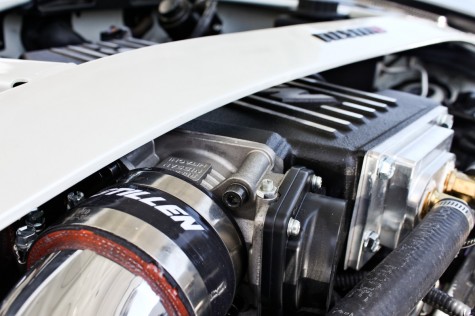 This Z looks happy to be supercharged.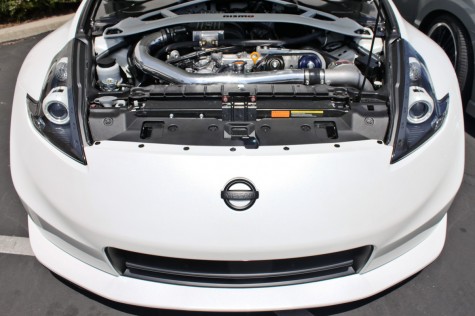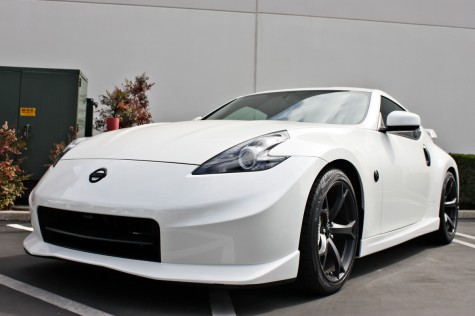 For more information on the STILLEN 370Z Supercharger and other products for the entire Z family, visit http://www.stillen.com/ or call (866) 250-5542.
June 13, 2012
Most people immeditately associate STILLEN with everything Nissan, while we do pride ourselves on our extensive knowledge of the name plate that was the corner stone of our founder Steve Millen's racing career. We also, pride ourselves in our knowledge of just about every other make and model as well. We treat every car that comes into our performance center with extreme care and respect. From routine oil changes, to motor swaps, to brake jobs, there is never a corner cut or a shortcut taken in the work we do for our customer vehicles.  We are glad to see that word of this commitment to quality is spreading faster than ever,  a quick snapshot of the vehicles in our Performance Center today further illustrates this.
This customer is blending the line between street and track with an amazing suspension set up and a front and rear set of AP RACING brakes for his Subaru WRX STI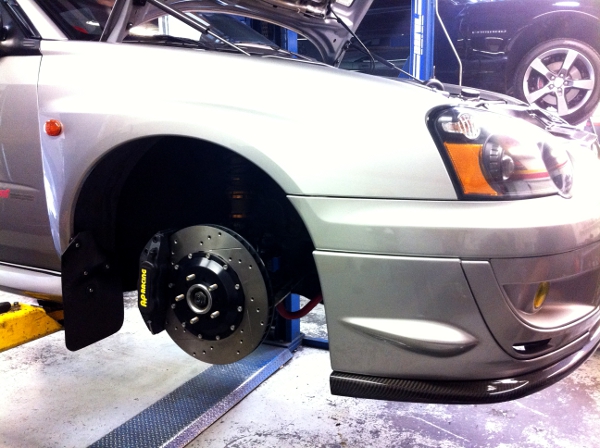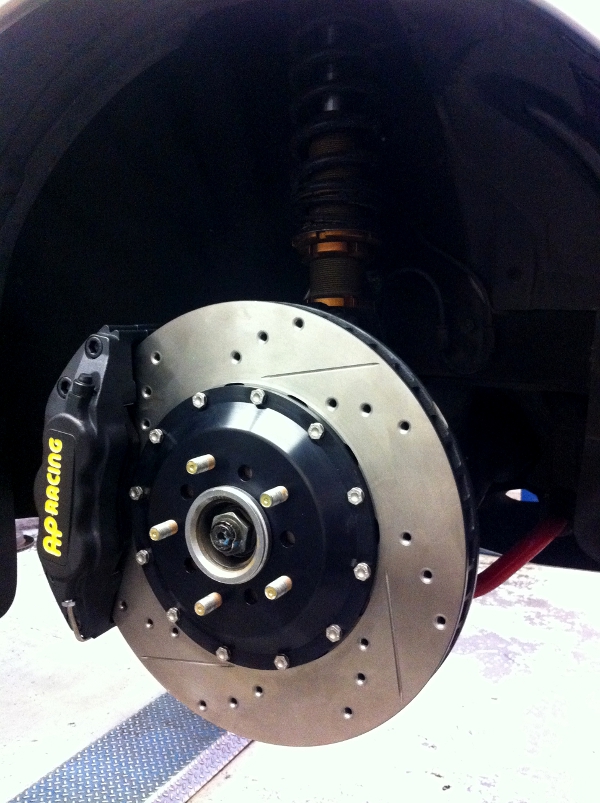 A different customer brought in his 2012 Chevrolet Camaro to get a Cat-back exhaust system installed in order to unleash the power and the sounds of his 6.2L  L99 Camaro SS.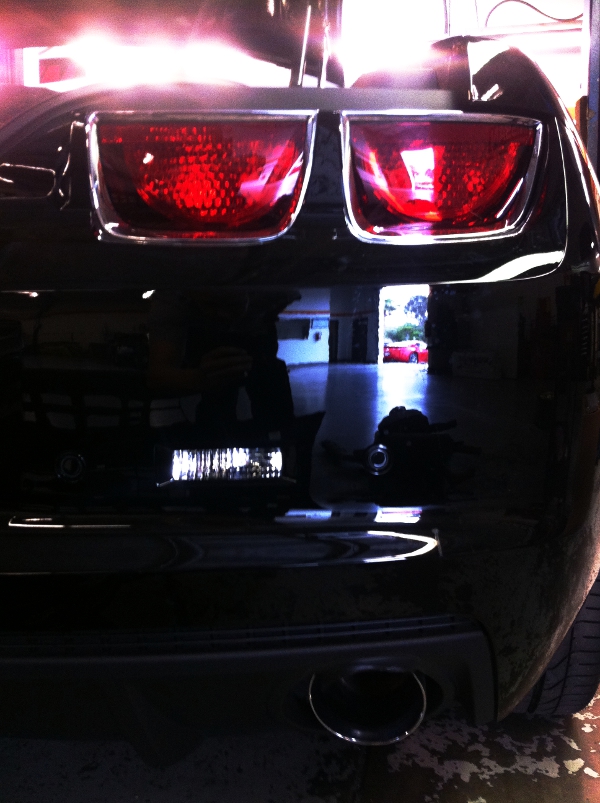 We have a beautiful Nismo 350z in the corner of our shop getting a tune up and a Stage 3 Supercharger installed.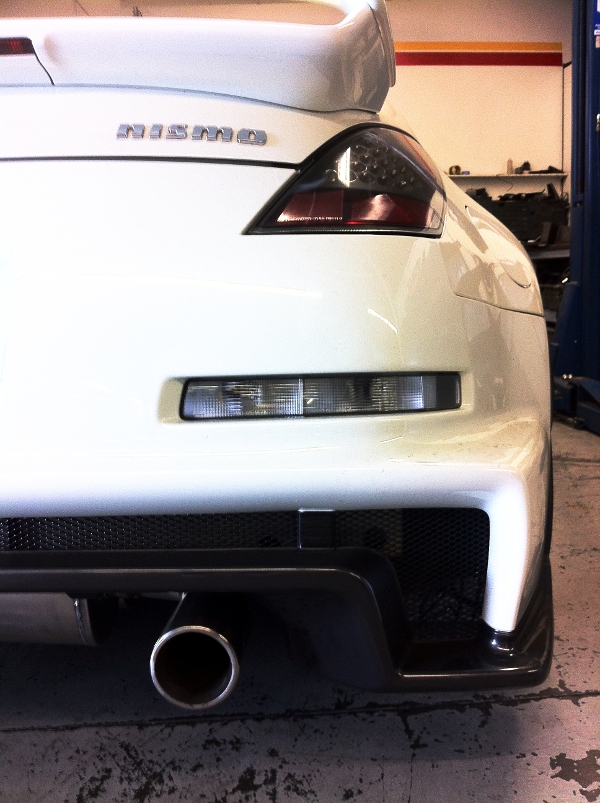 On our alignment rack we have a 2011 GT-R getting some angle dialed into it's suspension in order to make it handle even better on the street and track.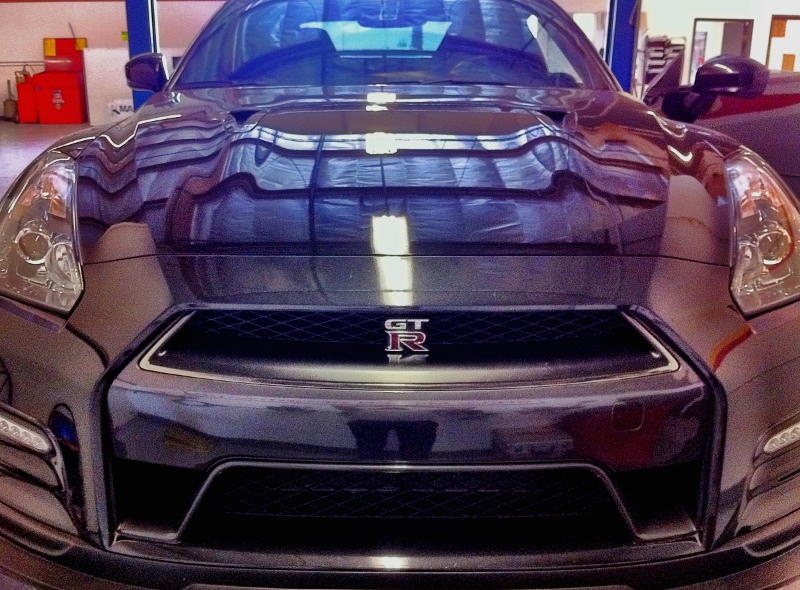 If you happen to own a specialty vehicle and feel it deserves to get the respect and attention you put into it by a PROFESSIONAL mechanic. Please don't hesitate to give us a ring. 1-866-250-5542 One of our specialists will gladly set up and appointment for you and make sure your ride gets the attention it deserves.
June 11, 2012
The SUBARU BRZ / SCION FRS is taking the sport compact world by storm and naturally the masterminds in our RD department have got the creative juices flowing in order to bring more excitement to this fantastic platform.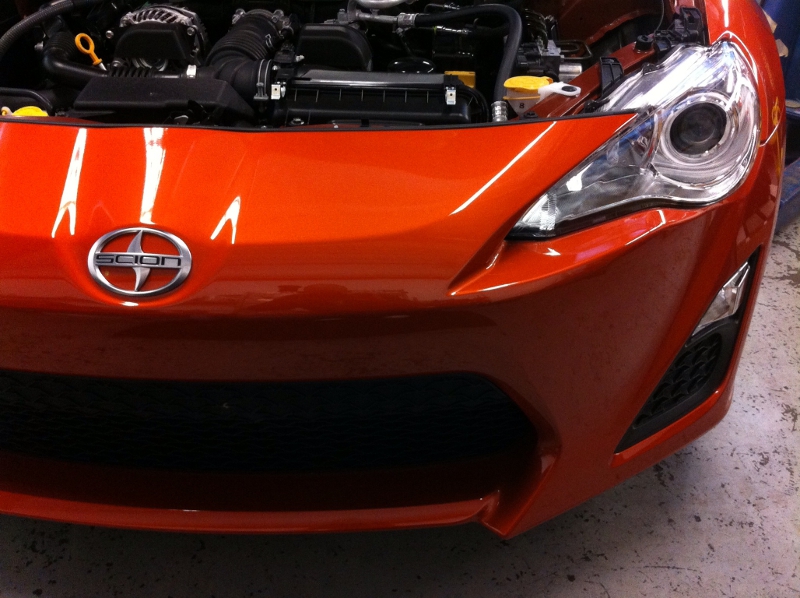 I can't say what parts we currently have in the works so I'll end this post with a question to all you FRS / BRZ owners.
What parts would you like to see us develop first for this bad boy?
May 31, 2012
It's one of those days when almost every flavor of horsepower deliciousness is represented inside our Performance Center today. I gotta say it's day's like today that really give me an appreciation for all the amazing work our guys in our shop can do.
On our alignment rack we have a very sleek / innocent looking 350z … that is until you spot the all business 6 pot AP RACING brakes tucked behind the NISMO wheels.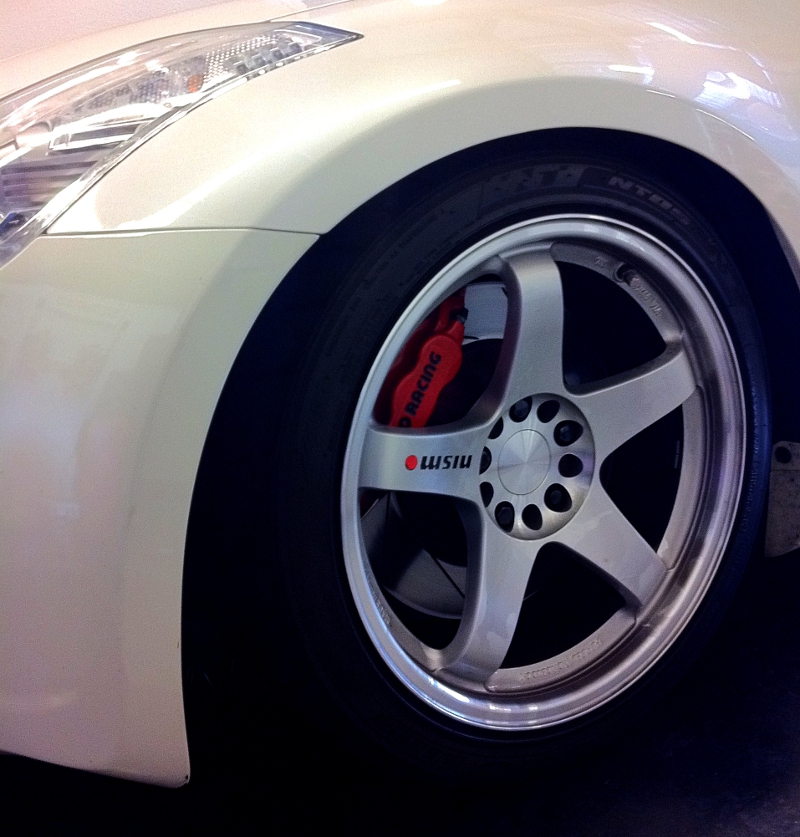 Every corner of the shop has something glorious stuffed in it, on our lift next the the alignment rack, we have a GORGEOUS Amuse kitted 370z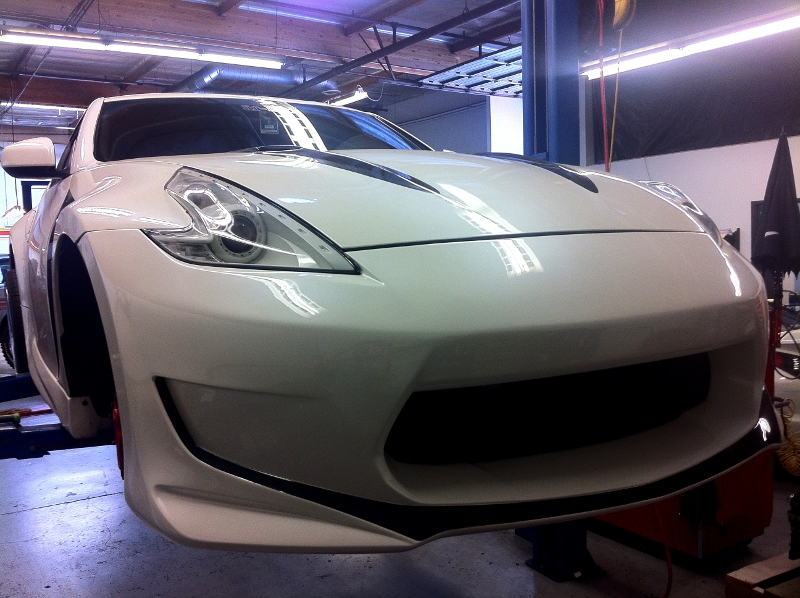 Right next the the Amuse 370z, we have a 350z getting some forced induction love by way of a STILLEN STAGE 3 Supercharger.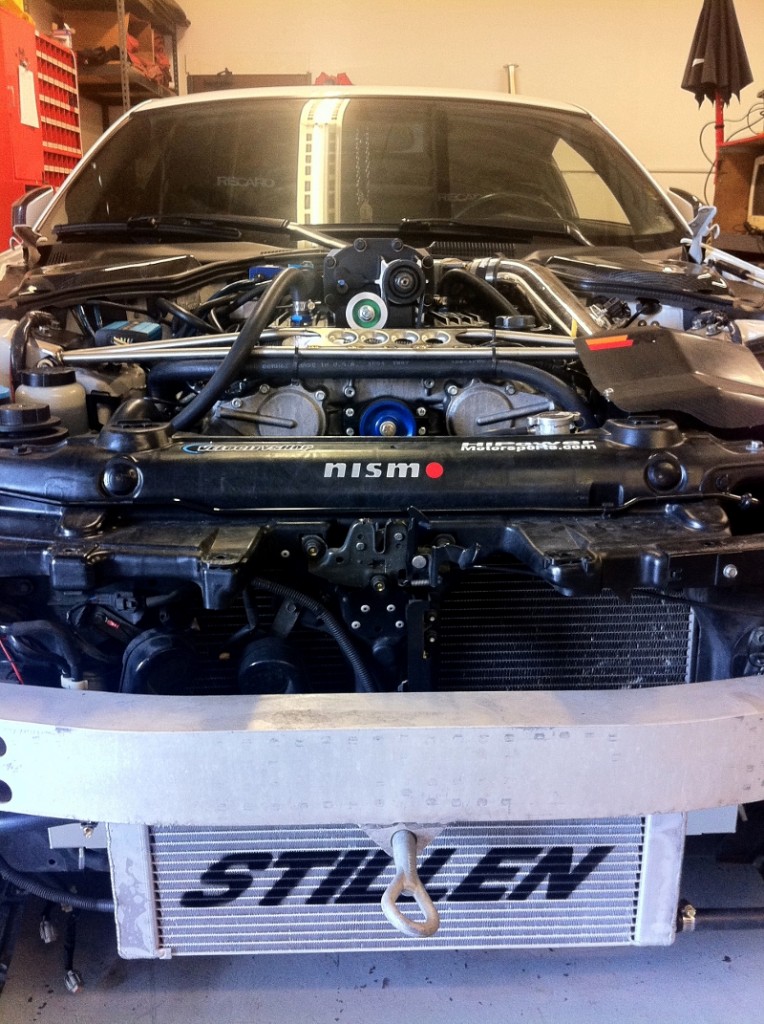 In front of the newly boosted 350z we have some good old fashioned american muscle by way of a FORD GT that is getting a new STILLEN exhaust fitted onto the back of it.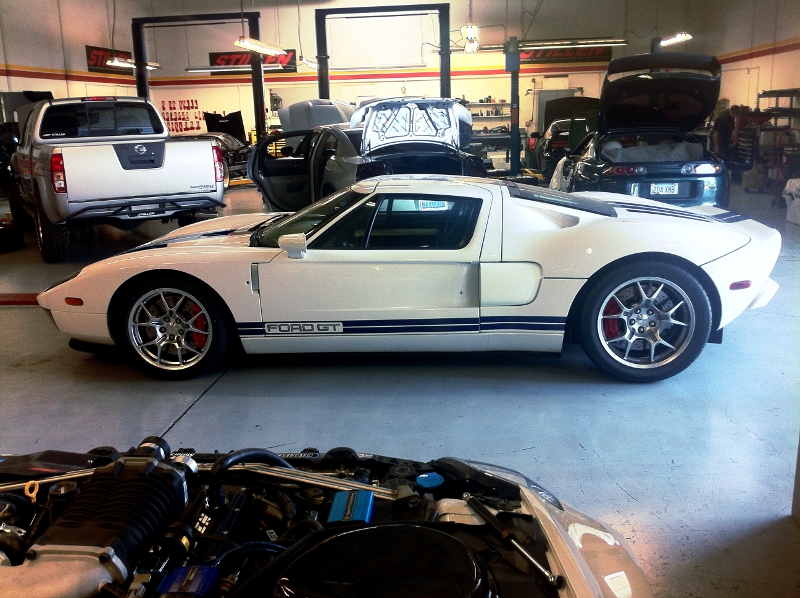 Hiding behind the Ford GT lies some more horsepower god's just waiting to lay down some power on the streets.
Since we are already on the subject of American, here's an insanely powerful Stroked, Cammed and Supercharged Dodge Charger….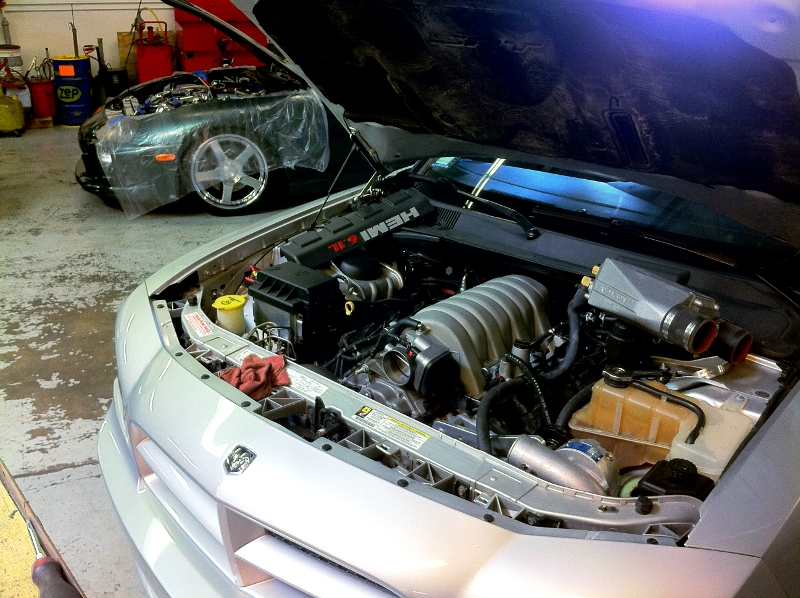 Last time we dyno tuned it, we had to limit the power because the beast ran out of fuel. So today the Charger is getting bigger injectors and a higher volume fuel pump installed. I can't wait to see how much power this thing can put down.
In front of the Charger is another FORD GT that is getting some good old fashioned Coilovers installed to take it up to a whole new level.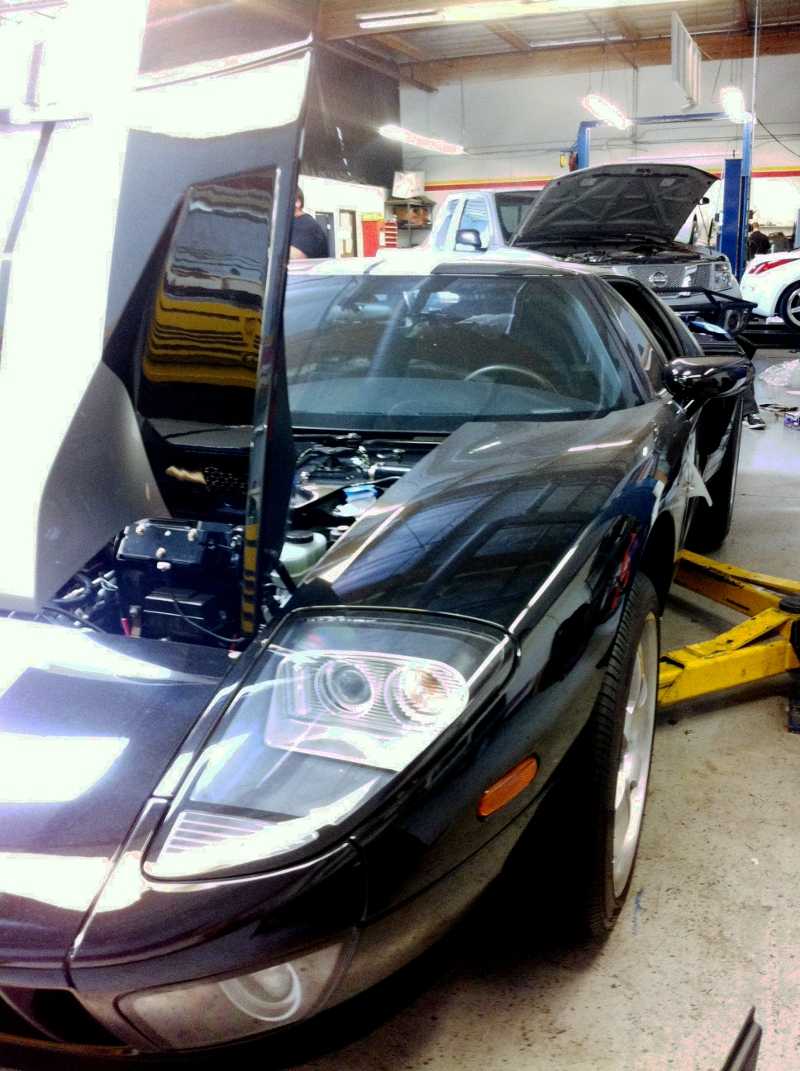 Next to the FORD GT we have a twin pair of twin turbo'd 300zx's that are getting tune up's to make sure their VG30DETT'S run strong for another 15 years.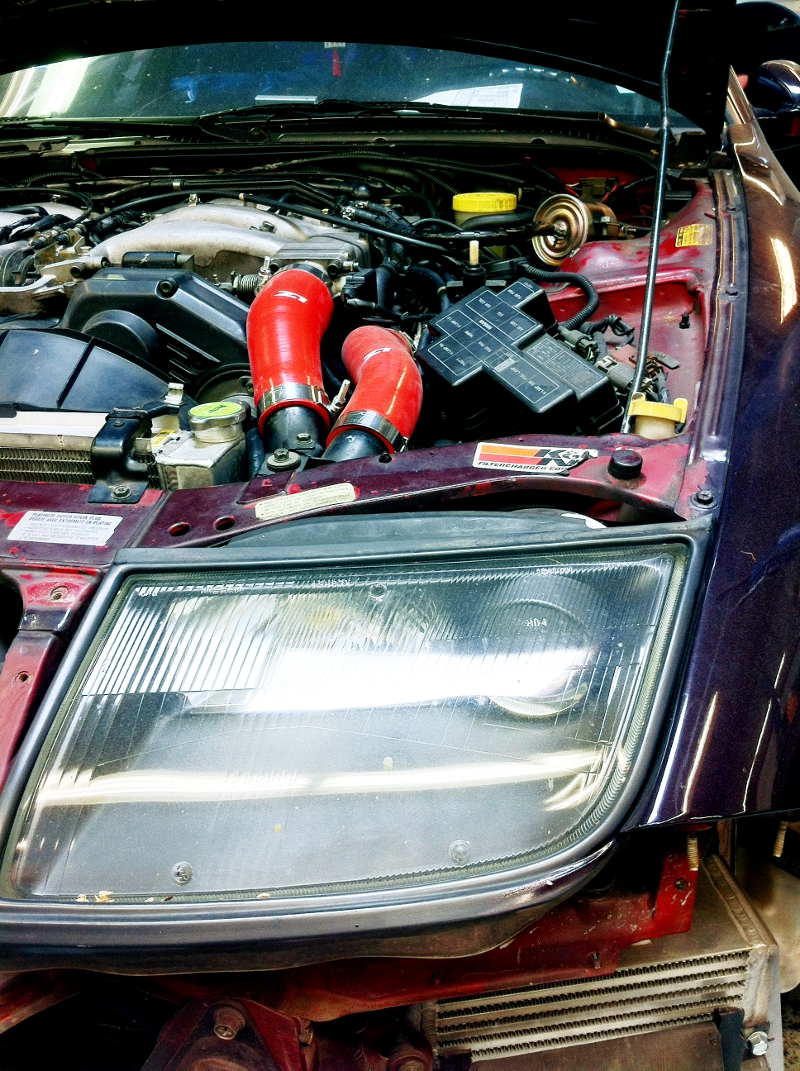 And Big green elephant in the room that everyone wants to know about is a 800+ WHP Toyota Supra that has an engine bay clean enough to eat every meal of your life off of.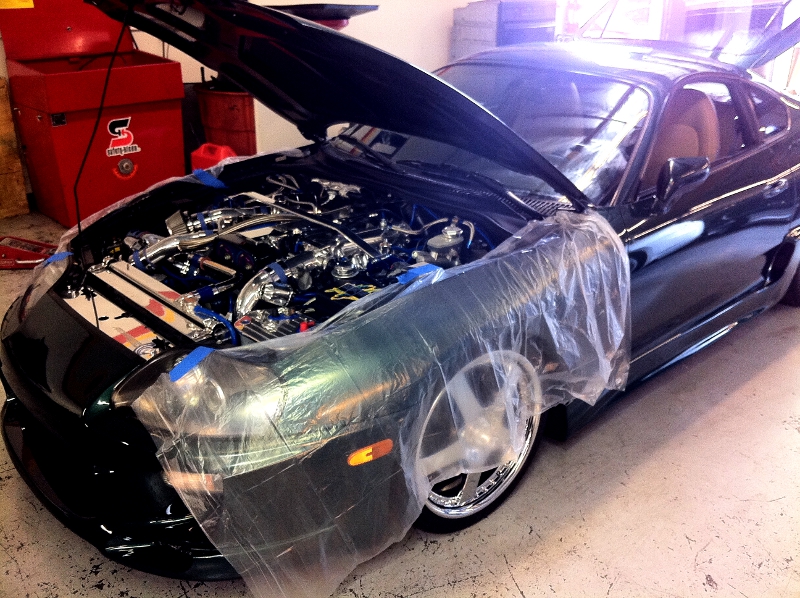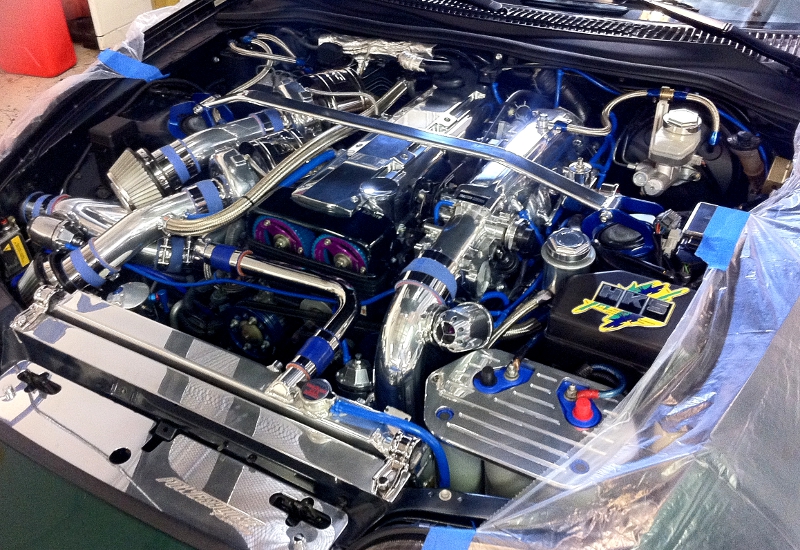 It turns out, this customer's Supra was built by STILLEN around 10 years ago and every year since then he has added more and more to it. As it stands now, the 2jZ with the STOCK bottom end is putting out just over 800 horsepower to the wheels!!!! This is one Supra I most definitely will never forget.
If this isn't a testament to the quality of work our performance center does EVERY DAY… I don't know what is. Well maybe the fact that we have been doing stuff like this for 20+ years could count too.

March 1, 2012
This G37 Sedan just rolled into the Stillen Performance Center looking completely stock on the outside but packing serious heat under the hood with our G37 Sedan Dual Throttle Body VQ37 Supercharger.