We're happy to introduce our lightweight standard and underdrive crank pulleys for Nissan's 4.0L VQ40DE. Now 4.0L Nissan Frontier, Pathfinder, Xterra and Suzuki Equator owners have a lightweight pulley available in standard or underdrive ratios.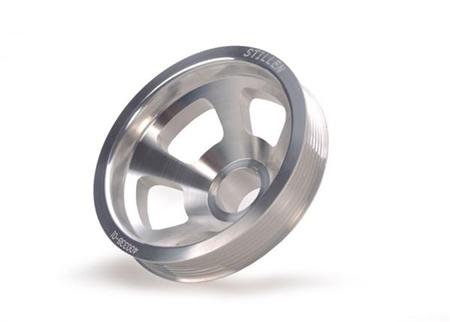 These CNC machined billet aluminum pulleys are much lighter than the factory steel setup. The Lightweight Standard Pulley keeps the factory drive ratio intact but provides an astounding 83% weight reduction (1.32 lbs v. 8.19 lbs), the Lightweight Underdrive pulley is a full 87% weight reduction (1 lb v. 8.19 lbs) while also providing an approximately 20% underdrive ratio.
The lighter weight means that your VQ40DE 4.0L V6 will rev more freely and allow more power to reach the wheels. An underdrive ratio allows even more power to be uncovered as the drag from accessories is reduced.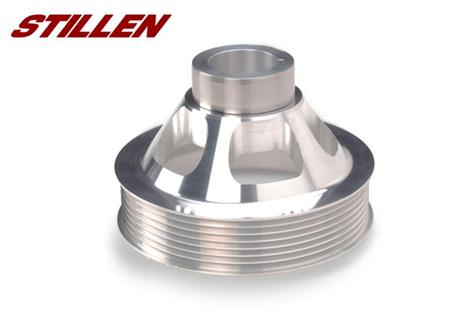 Get more info on these and the rest of the STILLEN Performance Lightweight Pulleys product page.