STILLEN is a company that is proud to be owned and operated by automotive enthusiasts. This month's employee spotlight is on one of our long time employees.
Cheryl Stramotas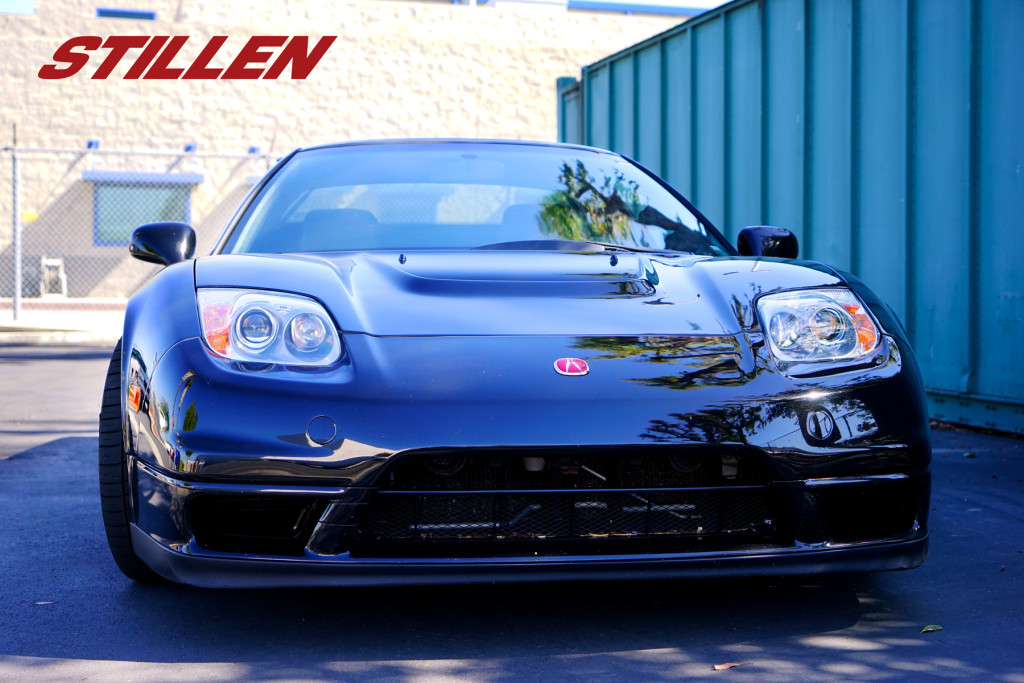 Cheryl has been working with STILLEN for 9 years. She heads up the Human Resources Department and also handles company safety for all 3 buildings and branches of STILLEN. Cheryl isn't your typical HR Manager. She is an avid automotive enthusiast and she shares that passion with her husband. They have owned a lot of cars, but one of their favorites is this 1997 Acura NSX.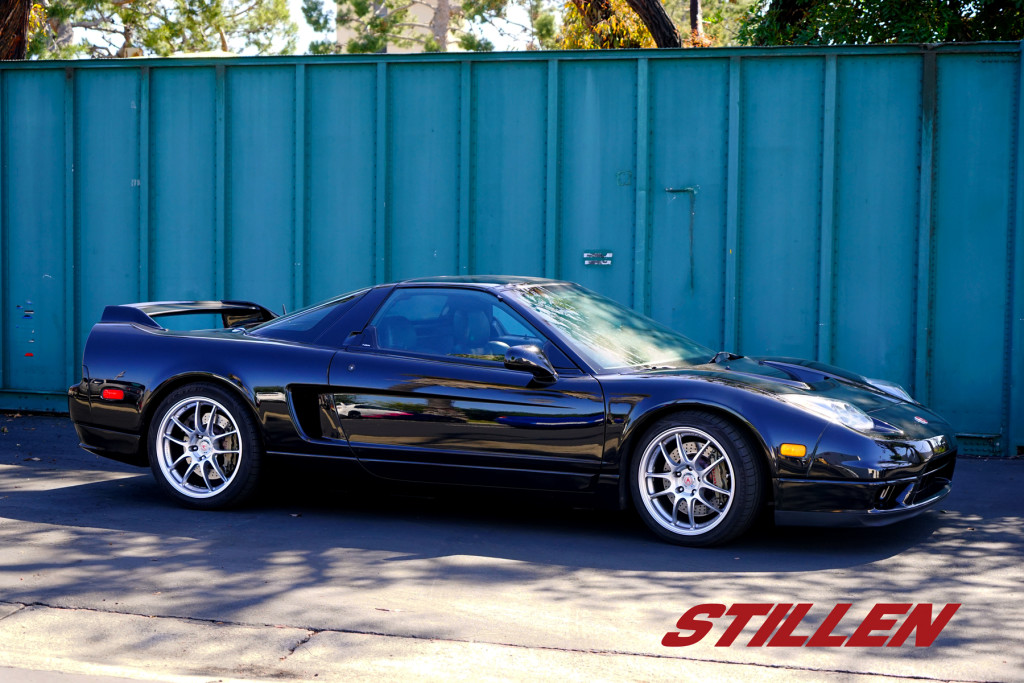 Cheryl purchased this NSX in 2009, a couple years after selling her previous NSX. "We bought this NSX because we missed the performance, design, and reliability." The car came equipped with the CompTech performance package when it was purchased. This included the Supercharger, Big Brakes, Sway Bars, and Tower Brace. Now a lot of people would look at the car and feel like there wasn't anything to add, but Cheryl had plans. Within no time the NSX received an appearance overhaul. A full 2002+ NSX Exterior update was performed (which is quite extensive), along with Seibon Carbon Fiber Rear Wing, DownForce Carbon Kevlar Scoop Hood, B-Line Cold Air Intake, and Enkei Wheels. Lastly the interior was redone with Leather and Alcantara, and a Honda S2000 Steering Wheel while adding in some extra gauges to keep tabs on how the car is running.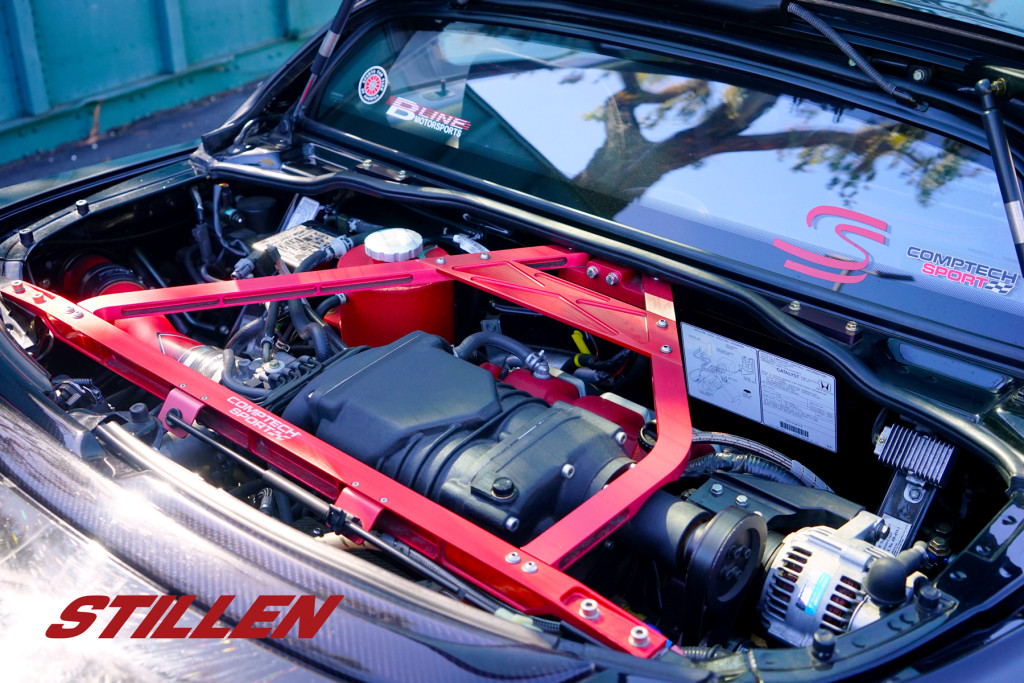 Don't think this is just a garage queen though. Cheryl drives the NSX to work a couple times a week and takes it out on weekends quite regularly. The rest of the time she commutes in her Infiniti EX35 which is currently stock. But of course she plans to add a on STILLEN Supercharger in the near future. Cheryl and her husband are no strangers to performance cars and have also owned a 2007 350Z Convertible, a R35 GTR, and now have an Audi RS5. As cars continue to come and go for Cheryl, this NSX is definitely going to be a permanent resident in their stable.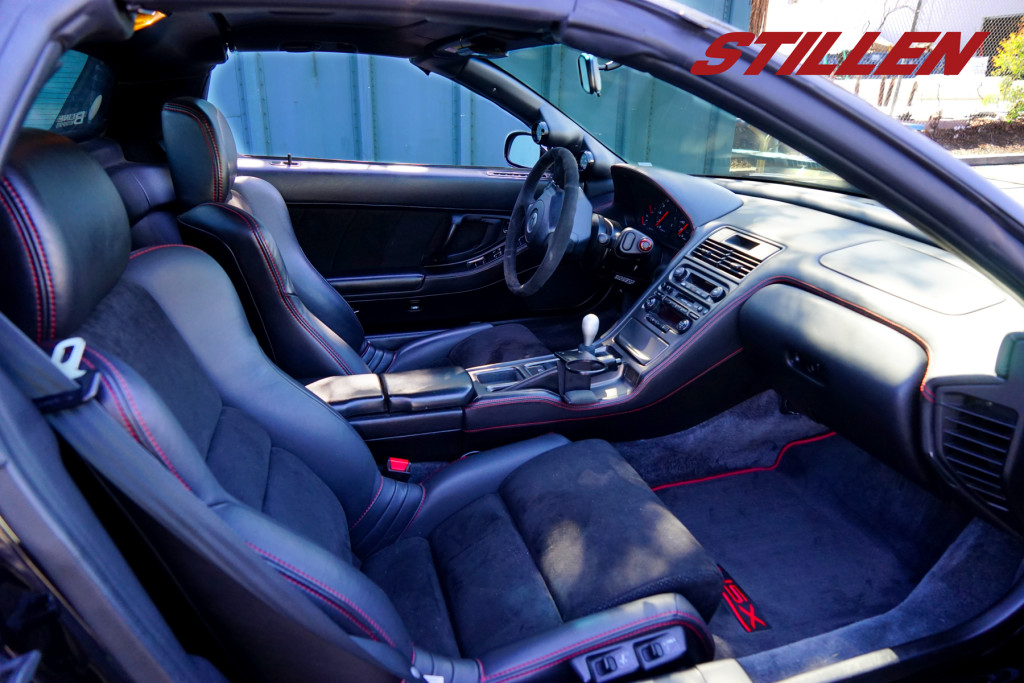 Enthusiast employees are one of the things that make STILLEN a unique company and what helps drive us forward every day.