October 25, 2011
Today was the first  day of actual racing.  It was a great day and Jen and Steve did a fantastic job.  Their still getting to know each other's styles and figure out what the other one wants to say as well as hear.  It always takes a bit of time to develop that relationship between driver and co-driver.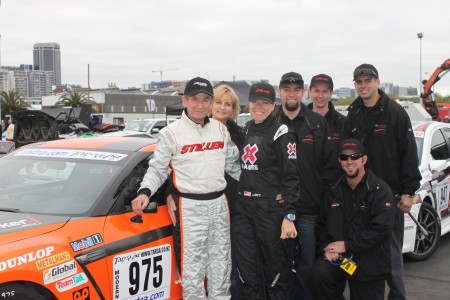 (Team STILLEN – Steve Millen, Jodi Millen, Jen Horsey, Kyle Millen, Conrad Healy, Joe Nagy, Mark Ungles)
The car is running well.  We're ending the night in Whangarei ("wonG uh ray" or "phonG uh ray" if you say it the Maori way).  We're very excited to be on new roads this year.  It really helps level the playing field.  When the organizers put these events on they have to get the approval from every single person who lives on the roads we're going to be racing on.  It takes about five months and they see around 9,000 people.  It's truly impressive and even more impressive that they were able to branch out to new parts of the country!  Peter Martin and the crew at Targa New Zealand have worked hard to put on the best possible event!
Conrad and I did quite a lot of traveling today and got to see three stages!  Got some great action shots as well as a few "uh oh" moments from some of the competitors.  Steve has been up and down in the standings all day.  The first couple of stages were a bit rocky but later in the day they started making some great times and even beating some of the front runners like Tony Quinn.  It's still very early in the race though.
Wish us luck and follow along as the rally continues!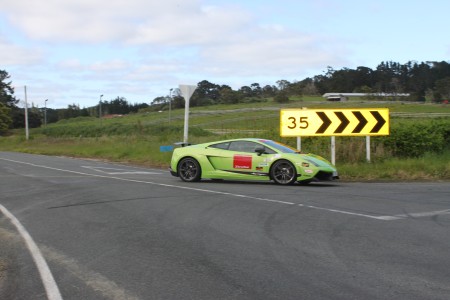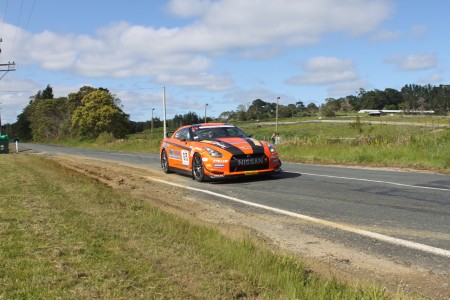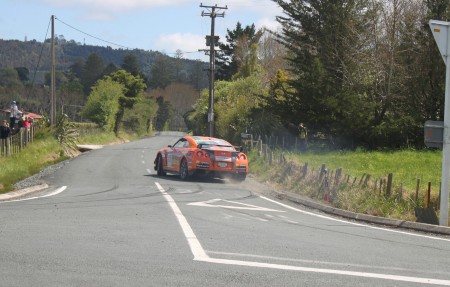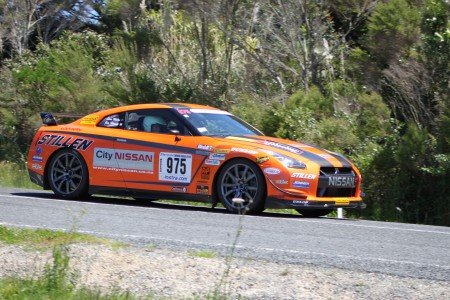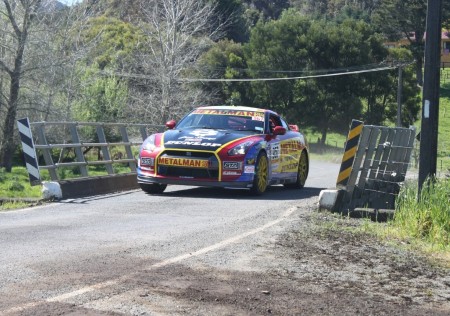 All 2011 Targa New Zealand Coverage
================================================
May 11, 2011
One of the more popular products we make for the Nissan GT-R has been the polyurethane Protective Skid Plate, and with the changes to the new 2012 GT-R's front lip, this required a new skid plate to be designed. Proud to announce we are in final development of the new version for the new model!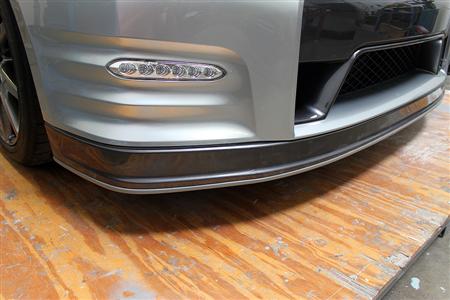 Here's a sneak peek inside the STILLEN modeling shop located in Costa Mesa, CA, and shows the final piece test fitted on the car before we sent it into mold preparation.  The final production part will be black urethane, sprayed with a black matte paint, and can also easily be painted to match any specific color if desired. Read more
November 19, 2010
News Release
For Immediate Release
 
STILLEN OFFERS RUGGED AP RACING BRAKE UPGRADE
FOR 2000-2010 GM 2500/3500 TRUCKS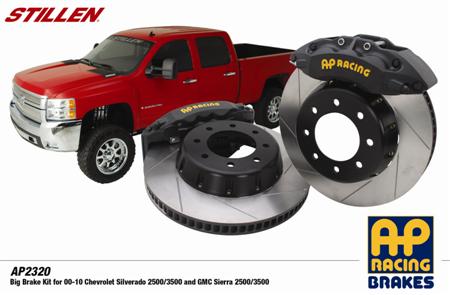 Costa Mesa, Calif.– STILLEN announces the availability of a new front and rear big brake system for the 2000-2010 Chevrolet Silverado 2500/3500 and GMC Sierra 2500/3500 (including Dual Rear Wheel models). This rugged, state-of-the-art brake upgrade is based on AP Racing brake technology, the number one choice for a wide range of professional race teams that compete at the highest levels (i.e. NASCAR, FORMULA 1).
 
Available from the STILLEN brake product division, these GM Truck brake upgrades Read more
August 12, 2010
After months of testing and road racing, STILLEN is proud to announce the availability of the first Active Brake Cooling Package made specifically for the R35 Nissan GT-R.  This kit has been shown to reduce rotor temperature on the AP Racing Carbon Ceramic Brake Upgrade by over 200 degrees F, and is also extremely effective for those running standard OEM Iron, or the AP Racing Curved Vane Rotor Upgrades.
GT-R Front Active Brake Cooling System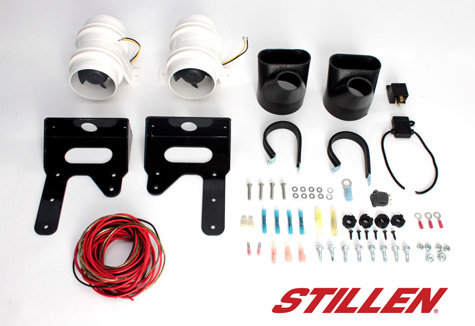 The front cooling kit consists of weather resistant electric fans, polyurethane air diversion splitter, all appropriate mounting brackets, and includes a wiring kit as well as a switch. Read more
August 10, 2010
We recently worked with Truckin' Magazine on some high speed brake testing, putting the AP Racing BBK designed by STILLEN to the ultimate test at El Toro Marine Base.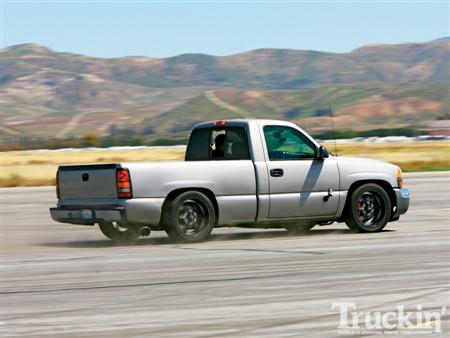 Truckin' editor Dan Ward pushed their 2004 GMC Sierra "Project Novakane" to the limit with repeated 80-0 mph stops beginning with the factory setup, swapped brake systems, and repeated the aggressive testing on the truck after outfitting the AP Racing setup onto the truck. Read more