Well, the car is ready to go.  Steve flew out a few days early to get the STILLEN GT-R across the border and all the spare parts into the service van.  Mark (Lead Mechanic) and I (Kyle Millen) are in the airport waiting for our flight to Toronto where we will board our second flight into St. John's.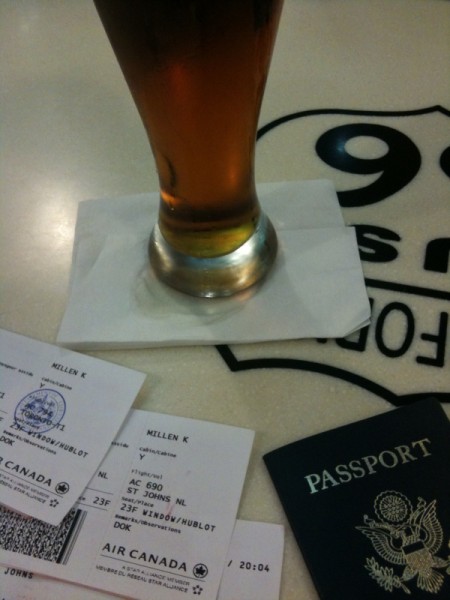 We're all excited and looking forward to a great week. I will be posting information, updates, and hopefully video interviews throughout the next week. I will also be posting comments to the STILLEN Twitter account, I encourage you to follow along there as well for daily updates.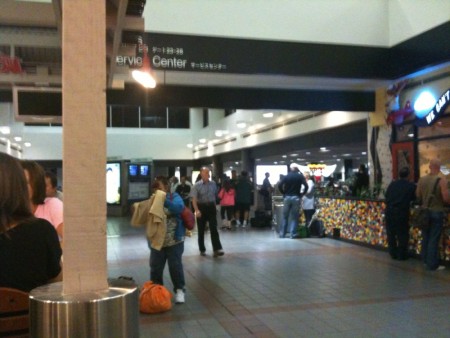 I'd like to take a minute to explain the Targa Newfoundland Rally format.  As you may know, "Targa" is a tarmac rally that takes place on public roads that are closed only for the few hours necessary to complete these stages.  They let the cars go at the start line and each car must travel through the stage as fast as possible (while obeying some rules*) and the fastest car wins.


Here's where it's a little different at Targa Newfoundland.  Targa Newfoundland sets a goal time for each stage that varies depending on which class you're in.  So basically, before the driver/co-driver team get to the stage they have an approximate "goal time" of what they should be able to make in that stage.  If you exceed that goal time, then you take a "penalty" of time added to your overall.  So, if you arrive to a stage with a 7:00 minute goal time, and you complete the stage in 6:55 then you did a good job.  If you complete the stage in 7:05 then you take a five second time penalty.
This is where it gets REALLY unusual/tricky.  Each class has a different goal time.  The fastest (modern) cars might be expected to complete a stage in 7:00 while some of the other cars will get around 8:00-8:30 minutes depending on the class.  So basically, if Steve and Mike cross the finish line at 7:05 through a stage, and another car in a slower class crosses the finish line in 8:00 flat…The slower car wins the stage.
The idea behind this timing format is to give all of the competitor's an "equal" opportunity to win.  The  challenge for us, is that a modern car has never won this race before.  There are a lot of great competitors and fantastic drivers, for example (Andrew Comrie-Picard), who take their modern rally cars to this event but they've never been able to bring home a win.  We hope to be the first modern team to win the event!
Previous vehicles that have won this event:
2002 – 1967 Ford Mustang Fastback
2003 – 1972 BMW Bavaria
2004 – 1972 BMW Bavaria
2005 – 1972 BMW Bavaria
2006 – 1979 Porsche 911
2007 – 1969 BMW 2002
2008 – 1969 BMW 2002
This is going to be a fun week and we look forward to doing our best.  The car is running great, the team is very optimistic and we're going to push hard for a great result!
*Rules – There are two speed rules for the entire event.  There is a top speed for each stage of 200 KPH (kilometers per hour) this is a safety thing and is a great idea.  There is an average overall rally top speed of 135 KPH per stage, this is an F.I.A. rule.  Another good rule and good idea for safety.
See All of the 2009 Targa Newfoundland Coverage: