A little while back we had a chance to meet up with Matt Farah and his awesome crew from TheSmokingTire.com and show them around the buildings here at STILLEN.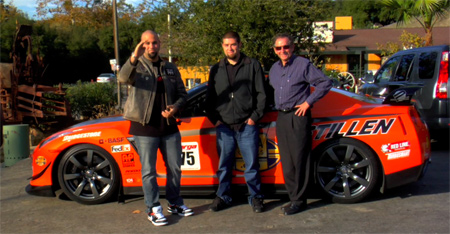 Matt and Steve then jumped in the bright orange STILLEN GT-R and took a run through some of the local canyons.  See below for the video!
Matt started The Smoking Tire video series last year, and previous to that was the driving force behind Garage419. Two minutes with him is all it takes to recognize that he's a true car enthusiast, and he's as genuine as he comes across in his videos. Be sure to check out and subscribe to his video series here.