August 28, 2009
August 28, 2009
Well, the STILLEN GT-R has made it across the country, and is currently settled in Maine, awaiting Steve Millen's arrival to drive it the rest of the way into Newfoundland for the Targa Rally.  The FedEx Transporter delivered as promised, and everything arrived safe and sound, and ready for action.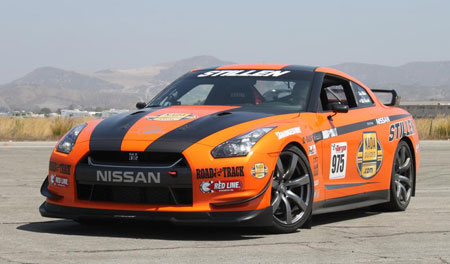 We thought this would be a perfect time to introduce you to the STILLEN GT-R as it exists prepped for the Targa Newfoundland, with the full rally preparation finished.  We also played with some of the testing footage, and as you'll see below, this transformed GT-R is something to see. Read more
August 21, 2009
August 20, 2009
The time has come for us to wave goodbye to the STILLEN GT-R (look for a final specifications list and final build info soon) as it makes the long journey on its way to the 2009 Targa Newfoundland Rally.  We loaded the car on to the FedEx Custom Critical Transporter on Monday afternoon.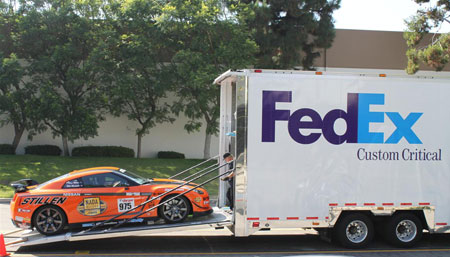 The car was placed in the capable hands of Mike and Cindy White, a husband and wife team from North Carolina who have been hauling custom vehicles and race cars around the country for more than 30 years.  They now work for FedEx and maintain a beautiful tractor/trailer rig.  Read more
August 20, 2009
This past weekend at 59th Pebble Beach Concours d'Elegance, Spyker debuted the drop-top version of it's latest hand-crafted supercar – the Spyker C8 Aileron Spyder.