September 30, 2009
For the past 13 years STILLEN has proudly held a Customer Appreciation day car show.  Earlier in 2009 we decided that we would be unable to put together our annual car show as well as offer the Targa Newfoundland prizes and prepare the STILLEN GT-R for the rally.  That in itself was a lot of work to prepare for and maintain and doing both would have severely hampered our ability to put on a caliber of show that our customer's have become accustomed to.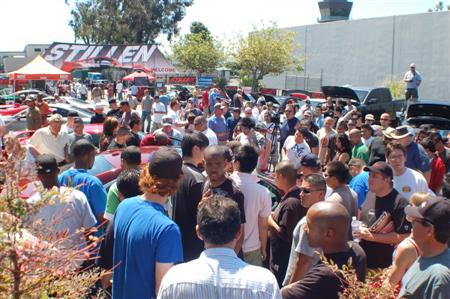 Because we were not going to be hosting the open house event we were also excited of the possibility of our supercharger kit for the VQ37 being ready for unveiling and later in the year so we decided to move the show to October 17th.  Well, we are getting closer and closer to October 17th and we have to regretfully inform our customers that we will not be able to host the event in October either.  Read more
September 25, 2009
September 23, 2009
We are proud to release a high-quality Stainless Exhaust and Hi-Flow Intake for the hot new 2010 Kia Soul. These Kia Soul performance products make both a visual impact and transform the sound of the Soul's 2.0L engine.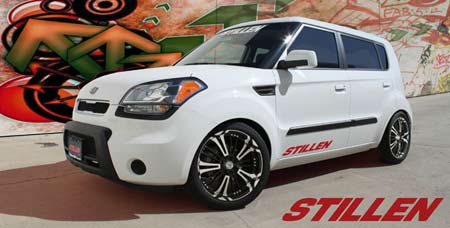 For all of the details follow the jump Read more
September 19, 2009
Sorry for the delay in getting the final day's wrap-up onto the site, we took some time after the rally and celebrated with the rest of the Targa folks. It was then up first thing to get the car situated, and everything packed up for shipping back to STILLEN HQ, while Steve and Jodi drive the GT-R all the way back to Maine.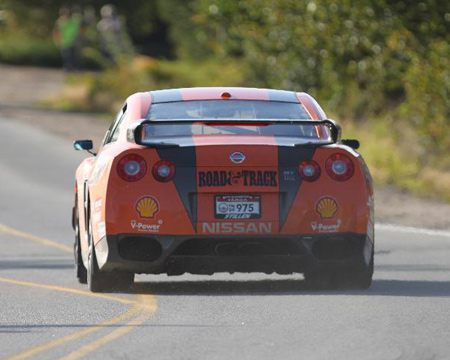 We're proud to say that we finished up winning our division.  The results speak for themselves in regards to the overall scores.  This rally is without question designed to be won by classic cars.  We knew there would be handicapping, but it would seem there is no way that a modern car can win.  We won the majority if not all of the stages by putting down the fastest times but we still lost.  In one of the stages on Friday, Steve and Mike actually passed three cars, and still missed their goal time and incurred a penalty. Read more
September 18, 2009
September 17, 2009
Well, it's Thursday night and we have some great news!  We're in the hotel room at 9pm!  The new CV boot swap the guys made last night worked perfectly today and the car ran flawlessly.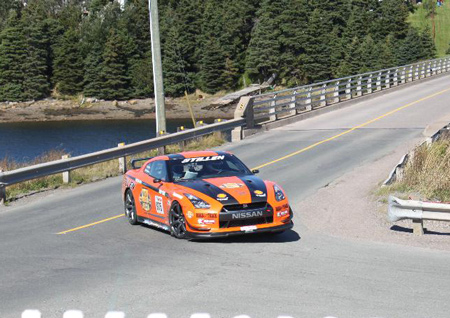 We were back on the road a few hours after getting back to the hotel but it was worth the effort.  The crew have been absolutely amazing this week and they are doing an incredible job! Read more
September 16, 2009
Well, we have officially made it through the first half of the week.  As expected the GT-R is running very well and if it weren't for the worries about the CV boots, the only service we would be performing to the car would be filling it up with fuel.  This car is truly incredible.  Steve is having an absolute blast and after each stage has a huge grin on his face.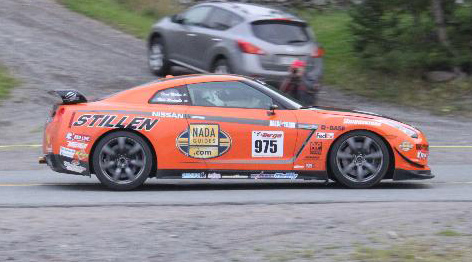 Mark and Joe are really doing a great job and working hard.  They had a bit of a problem today when the service van started filling with the fumes from the fuel and was messing with their heads a little.  We have taped off the back half of the van with clear drop cloths and a lot of duct tape so it should be well sealed from here on out. Read more
September 15, 2009
Well today was eventful.  There were eight stages in total, one of which was canceled due to a problem with crowd control (good call by the organizers!).  We were able to get some great video footage of the car coming through two stages as well as photography through Stage 8.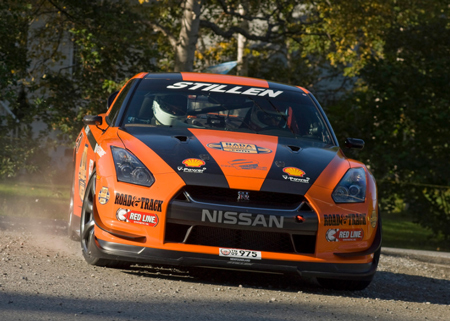 Photo courtesy Warwick Patterson / Formulaphoto.com
Stage 8 is insane!  This stage takes place in the middle of a housing district.  Imagine the largest neighborhood in your area.  Now block of the roads and run a train of rally cars through it.  It was incredible.  Mike and Steve did a great job through here and really hustled hard.  Unfortunately they caught the Subaru early in the stage and weren't able to get by because the roads were so tight. Read more
September 14, 2009
Well, we have mostly good news and some bad news. Good news is we are getting some awesome video footage and I can't wait to bring it home.  Steve has been doing a great job operating our in-car video system so we should be able to get some great footage.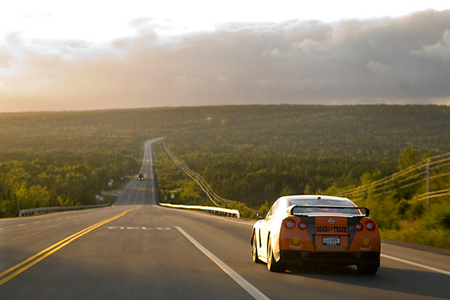 Photo courtesy of Marc Urbano – Road & Track
The guys from Road & Track and I spent the day getting deep into some of the stages and getting video footage as well as photos.  I will send some of the photos tonight but the video footage will have to wait until I get home.  For those of you who know me, I'm not the best when it comes to modern technology.
September 13, 2009
Day 2 of the 2009 Targa Rally featured a two stage prologue, which the GT-R was able to run one of the stages, and things look really good.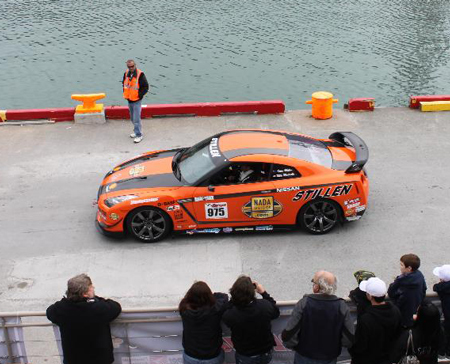 2:05pm NDT (9:35am PST)
Standing in a field in Newfoundland with the STILLEN Sweepstakes winner Seth and his cousin Glenn. A Suburu went off bad in a Prologue Stage. Read more